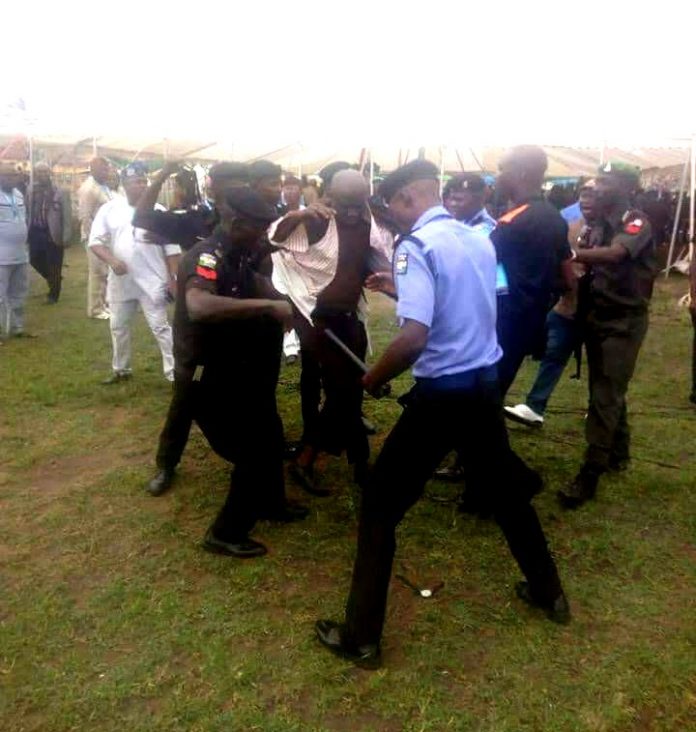 Hoodlums suspeceted to be loyalists of one of the gubernatorial aspirants have invaded the venue of the All Progressives Congress governorship election primary holding at the Oluyemi Kayode stadium, causing tension in Ado Ekiti, the Ekiti state capital.
The thugs snatched ballot boxes and disrupted the ongoing voting.
Police are already battling to restore normalcy so that the election can continue.
Heavy rains had earlier in the morning disrupted the process as tents and other items at the venue were shattered by the wind
2,408 delegates from the 16 local government areas are participating in the primary election.
Two ex-governors of the state, Kayode Fayemi and Segun Oni and three former lawmakers are some of the top contenders of the governorship seat.
The Chairman of the Electoral Committee who is also the governor of Nasarawa State, Tanko Almakura, has given the delegates the assurance that the primary election will be free and fair.