Two state Governors including , Engr. Oluseyi Makinde and his Osun state counterpart Governor Gboyega Oyetola were among the dignitaries expected to grace activities marking the end of the year for the South West Zone of National Associating of Nigeria Travel Agencies NANTA.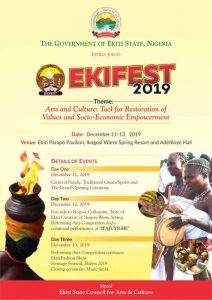 Also representatives of other states in the region, Airline operators and other stakeholders are expected to grace the occasion.
The event which starts on Monday with a media briefing continued on tuesday with a visitation to the motherless and less priviledge home in Ibadan.
According to the National Vice president of the Zone , Dr Tokunbo Dagunduro, the programm continue on Thursday with a seminar sponsored by South African Airways while the grand finale holds on Friday at Jogor centre after the Jumat service at Bodija mosque.
Dagunduro said the the Gala night will features presentation of Award to desrving corporate organization and technology partners including Amadeus, South African Airways and others
Apart from the corpoate organizationz NANTA will also reward some individuala who have exemplify themselves in the industry.
Speaking on theme "Stronger Together" Dagunduro said NANTA is an association that will achieve greater things of they are together as one , we have to promote and project together so that we can move mountains.
While urging the government to be more proactive in the development of tourism, Dagunduro said , some of the challenges is multiple taxation from the government and flunctuating internete services is hinder smooth operation of the sector