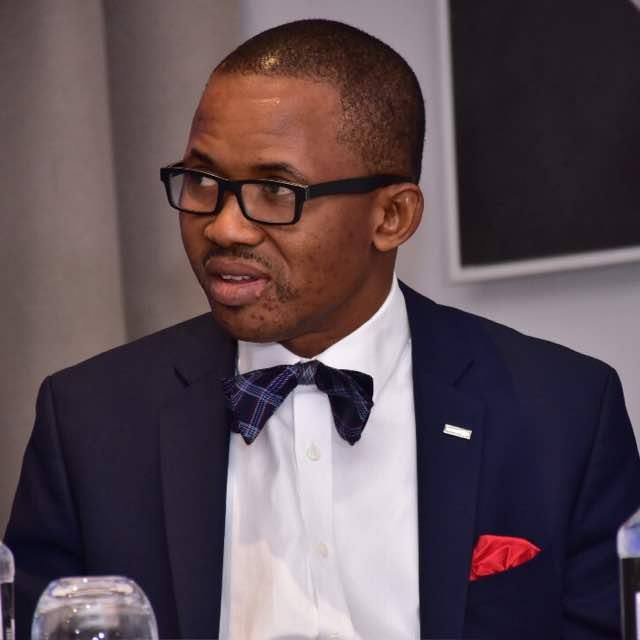 Early this year, 15th of January, 2018, I raised the need for Invocation of self-defence to tackle the serial killings in the country.
This was well reported in the media https://www.google.com/amp/s/guardian.ng/news/ajulo-backs-self-defence-bid-of-benue-indigenes-others/amp
with attendance kudos and knocks.
Watching Gen T.Y Danjuma live on Channels TV at todays maiden convocation of Taraba State University, the Elder Statesman said:
"There is ethnic cleansing going on in Taraba and some state including the ones in riverline areas of the country facilitated by those in power…if you people are waiting for the soldiers to defend you, you will all die one by one…Stand up and defend your lands against the attackers as you have no other place to run to".
I cannot but be more vindicated.
Reproduced below is my humble opinion of January, 2018. May the Almighty heal our land.
Benue/Fulani Herdsmen Killings: The Imperative of Invocation of Self Defence Provision & Codification of Community Policing- Dr. Kayode Ajulo
There is a sense in which the murderous rampage of the so – called Fulani herdsmen and the other recent killings in our country in areas where goverment protection is zero invites us all as a country to be at once creative and yet mean with the truth.
A most disconcerting factual is, most Nigerians in public discourses tend to deploy sentiments and political rhetorics in addressing otherwise severe issues.
Confronted with the urgency of taking principled positions, there is more often the resort to near default expediences with the result that so much is said and nothing is resolved.
The recent front burner bants over the evolved so-called fulani herdsmen 's bloody rampage must be purged of this shortcoming. Lives have been lost, and many more live in real apprehension of losing theirs or loved ones.
I opine that we take a clinical look at the issue at hand with a view to finding a lasting solution to the vulnerability of the lives and properties of fellow Nigerians not just in Benue but nationwide, while the killings in Benue provide ample module to address the issue at hand.
Incidentally, the so-called Fulani herdsmen used to be passionate figures, gentle and charming in their rusticity, the type whose life inspired pastoral poetry. These days some bad eggs amongst them have traded their harmless sticks for AK 47s, arguably the deadliest weapon on the planet, and in place of their charming rusticity we now have wild beings whose presence evoke dread, a personification of mindless
terror that creeps in by night to unleash death on innocent people in their sleep. That this gory transformation is happening under the leadership of President Buhari gives it a twisted irony not helped by the President's reticence and seemingly reluctant to act with alacrity especially with regards to having the perpetrators arrested and prosecuted.
However, while the goverment takes its precious time to sort the priority of their engagement of this issue, the men and women of Benue and all affected regions must take up the task of doing their very possible best to present a defense line against the mauraders. Human life must never be cheapened by political dribbles. Nigerians must by now accept that it is sadly not a safe bargain to leave the protection of their lives and properties in the hands of characteristically inept security outfits.
Self defence is a resort that has been successfully employed the world and even in some areas in Nigeria with success. It cannot fail now, and so it must be an option fed with supervision to communities in not just Benue state but all areas in Nigeria whose natives live in the constant fear of threats to their lives or properties.
The renewed so-called fulani herdsmen killings across the country must be condemned in the strongest possible terms. Nigerians have had their immutable right to life disrupted at the whim of killers who place premium on cattle over human life. While the goverment get the easy job of playing the sympathetic and concerned authority, ordinary Nigerians whose family and friends have died must undertake the tortious task of laying their dismembered loved ones to rest.
With the mounds on this new graves still loose and fresh, the survivors must overcome the lethargy of their loss and worry anew about the still real threat to their lives.
It is perhaps understandable then that the usual hand-to-the-chin theatrics of both state and federal government, the reactionary yet temporal deployment of impressive looking weaponry  and personnel to these areas will do quite little if anything in assuaging the survivors and curbing what has come to be seen as the 2015 post-triumphalism of the President's tribesmen.
What is more, the apparent absence of remorse and contrition as demonstrated by the authorities of the herdsmen suggest that a more radicial and proactive solution must be preferred.
Within the very letters of our constitution particularly it's section 33 and 34 is embodied what has to be accepted as a pointer in the direction we must take as a country over this senseless killings.
The said section provides and I quote verbatim, " The right to Life [and the ] Right to dignity of the human person". This right is immutable and it's context demand that the State of Nigeria has a duty to enforce this right no more legitimately than a Nigerian has the implied right to see that this right is respected and protected.
To be crystal clear, section Section 59 of the Penal Code on the other hand reads as follows:
"Nothing is an offence of which is done in the lawful exercise of the right of private defence".
The Criminal Code in section 32 (3) provides, inter alia:
"A person is not criminally responsible for an act or omission if he does or omits to do the act… when the act is reasonably necessary in order to resist actual
and unlawful violence threatened to him or to another person in his presence. "
What the sections above aggregate to is pointedly expressed in sections 286-288 of the Criminal Code and section 62-66  of the Penal Code which, read independently and together, summarily grants an individual the right to use whatever degree of force is reasonable and mandated by the threatening circumstance to protect their lives or properties even if said force can result in bodily harm or death to the assailant.
This is the body and soul of the principle of self defence provided for by our laws and upheld in a plethora of cases such as Akpan v.  State, (1994) 9 N.W.L.R (part 368) at p. 347),  but whose implications are lost on those it should rightly benefit.
The people of Benue state as with all exposed lands and territories within Nigeria must be made aware of this provision and it's clear charge; do not leave yourselves vulnerable while romanticising government protection.
Community leaders must undertake the urgent task of constituting vigilante groups, moderately armed and fit to withstand such incursions in the future until help comes along.
There is of course the tendency to decry this as a case of pouring more fuel into a raging fire but such town-criers must surely be aware of the near inefficiency of the tradition of post-crisis crisis management undertaken by the State and Federal Government. Something more ought to be done.
I respectably also propose that community policing be made statutory and not an auxiliary resort. A cadet of natives is to be drawn up and weaponised to the specifics of each particular threat. This cadet groups are not to be considered members of the country's federal and state security outfits but nonetheless supervised and trained  by the latter. They are to be managed by funds from the local governments containing them, and maintained on watchmen shift schedules. The times have changed, the dynamics of power and governance must adjust to the exigencies of the present.
Finally, let it be noted that very little success has been recorded by this present administration in the area of security and this is said mindful of the fact that insecurity is as real now as it has ever been in the country, technical victories regardless.
The proposal for a local goverment managed part-time force of natives is in itself not a judgement on the ineptitude of security outfits within the country saddled with the responsibility of securing lives, but one whose time has simply come, it's necessity far outweighing any other considerations.
Dr. Ajulo, is the Principal Partner, Castle of Law, Chairman, Board of Trustees of Egalitarian Mission for Africa