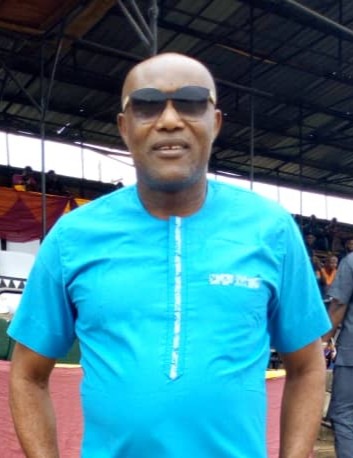 The General Manager Of Crown FC,Ogbomoso, Mr Rollanson Odeh at the weekend  reiterated his strong believe that the Ajilete Warriors will gain promotion to the elite division (NPFL) in the yet to commence 2018/2019 Nigeria National League Season.
He said this in Ilorin after his lads held Kwara United FC to a 2:2 draw at the main bowl of the Kwara State Stadium
Odeh  According to a press statement signed by the Club's media officer Tunji Alabi said" Though the commencing of the league will be known later this month but we are leaving no stone unturned to ensuring our promotion target for the new season is realised."
He said further that "Proper preparations prevents poor performances so we resumed preparations early in December 2018 and the team has been progressing satisfactorily on daily basis. "
"The calibre and attitudes of players in camp, the great coaching job by the Oyekale Oladunni led technical crew coupled with the outcomes of club friendlies played so far have been very encouraging . We hope to having more standard friendlies to further sharpen the team for the strenuous tasks ahead."
He however assures the people of Ogbomoso, supporters and fans of the Soun Boys that the team will gain promotion in the coming season by His grace,thus, the need for their unflinching supports, peaceful and accommodating attitudes at match venues", the confident seasoned coach turn administrator submitted.
The general manager promised to make the welfare of the players his priority, as usual, with the believe that well motivated players produce good results