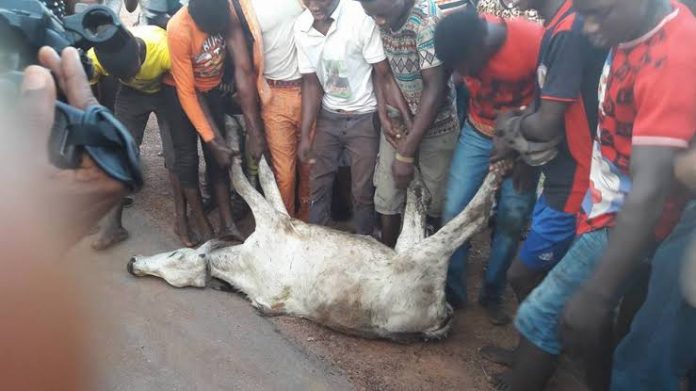 Ekiti State Government has  announced the suspension of Mr Sola Durodola, Coordinator of Anti-Grazing Marshal on indefinite suspension.
The Ekiti Enforcement Marshals was inaugurated three years ago with a charge to carry out their duties in the overall interest of Ekiti people.
According to the letter of suspension dated, May 13th, 2019 and signed by the Secretary to the State Government, Mr Biodun Oyebanji, Mr Durodola is to hand over all government properties in his custody to the Director of Anti –Grazing.
In a press statement signed by Yinka Oyebode ,Chief Press Secretary to the Governor suspension is with immediate effect.