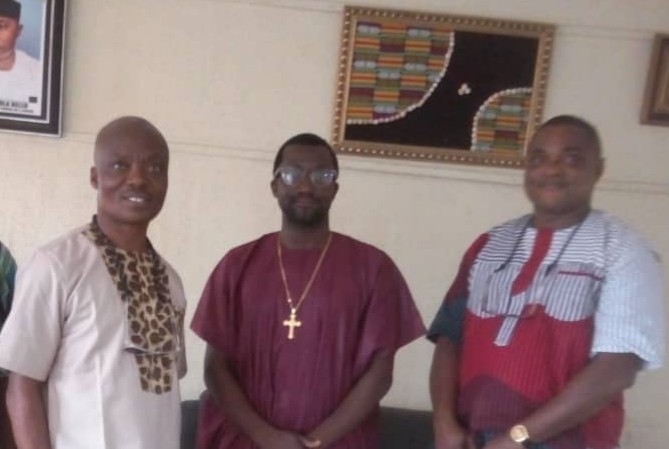 As part of effort to promote indigenous language, arts and Ekiti culture, Living World Gospel Church is holding a special programme tagged Ekiti Sunday when the day service will be conducted in Ekiti language.
The event which is themed: Praise the God of Ekiti ( Isreal ) is scheduled to hold on 16 June 2019 at the church premises along Federal Housing Road, Beside Old UNAD guest House Adebayo, Ekiti.
The founder of the church His most Eminence Archbishop (Dr) Nathaniel Olorunsola JP who dropped
the hint during his visit to Director General Council of Arts and Culture Ekiti State Ambassador Wale Ojo Lanre said the idea was an inspiration from the holy ghost
He said " Ekiti service is an indigenous Sunday service of praise which has been on for five years, in this Sunday service, liturgies, are transliterated into Ekiti dialect-praise, worship, reading of bible prayers and others'
Olorunsola said further that 'we are also going to reward people that are well dress in traditional attire with special gifts. All this is to encourage our people to be promote our indigenous language and culture through church.
In his response, the chief cultural officer of the state Wale Ojo Lanre said the idea is a welcome development and urge others to emulate such gesture aim at promoting culture and tradition in the state
Ojo lanre maintained that religious organizations should stop projecting our culture and tradition as evil and fetish " We have to promote, enhance, and harness our culture, crafts tradition and others for economic reward.