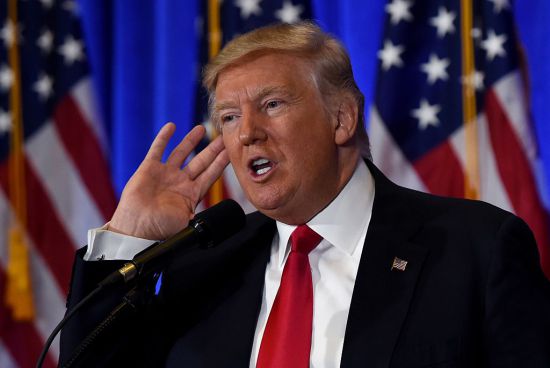 A European official on Saturday said that the Trump administration has softened its stance on the Paris climate agreement and may not completely withdraw from it after all.
But the White House quickly rebutted the report.
"There has been no change in the United States' position on the Paris agreement," said Lindsay Walters, a White House spokesperson. "As the president has made abundantly clear, the United States is withdrawing unless we can re-enter on terms that are more favourable to our country."
At a ministerial summit in Montreal, where the United States was an observer, the European Union's top climate official said the Trump administration had backed away from its announcement in June that it was abandoning the 2015 agreement.
The U.S. "stated that they will not renegotiate the Paris accord, but they try to review the terms on which they could be engaged under this agreement," said Miguel Arias Canete.
It was not immediately clear how far that statement would go. Trump, when announcing his decision to withdraw, was adamant about the U.S. ignoring goals on limiting greenhouse gas emissions and other elements believed to contribute to global warming.
At the time, it was seen as another abrogation of the United States' pre-eminent role as a global leader.
But Trump argued that the deal was bad for U.S. businesses and that it made Washington foot too much of the cost.
Global warming is an issue with renewed political currency after Hurricane Harvey left epic floods in Houston and the Gulf Coast, and Hurricane Irma devastated parts of the Caribbean and left millions in Florida without power. Scientists say warmer waters may have intensified the force of the storms.
www.thestar.com