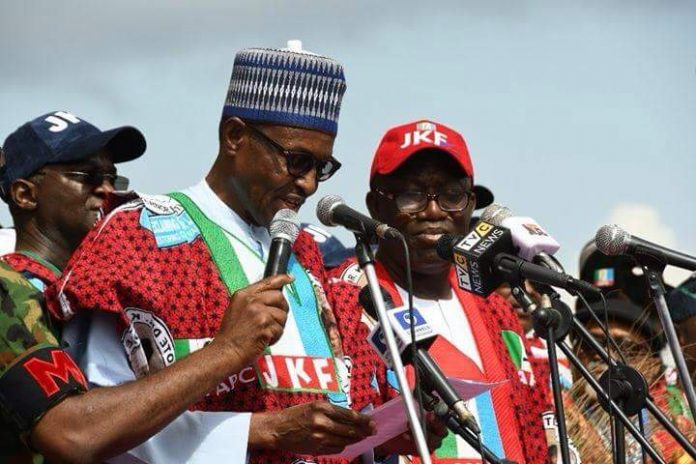 The candidate of the All Progressives Congress, Dr Kayode Fayemi, has won the Ekiti State governorship election.
Fayemi defeated the Deputy Governor of the state and candidate of the Peoples Democratic Party, Professor Kolapo Olusola, and over 30 others in a keenly contested election.
He was victorious in 11 out of the 16 local government areas of the state, polling 197,459 votes, and edging out his closest rival Olusola who got 178,121 votes by 19,338 votes.
Based on the votes secured, INEC's Chief Returning Officer for the election, Professor Idowu Olayinka, named Fayemi the winner.
Professor Olayinka declared "that John Olukayode Fayemi of the APC, having satisfied the requirements of the law and scored the highest number of votes is hereby declared the winner and is returned elected".
Saturday's election was highly anticipated as it pitted both the APC and Fayemi against one of their biggest critics and a key member of the opposition – Governor Ayodele Fayose.
The buildup to the election was filled with drama and heightened expectations but led to fears of violence, with more than 30,000 policemen eventually deployed to provide security.
It, however, started rather smoothly with electoral materials and officials getting to polling units visited by our correspondents on schedule.
In Ado-Ekiti, the state capital, there was a large turnout of voters and more than 60,000 people eventually voted there, the largest votes cast in a local government during the election.
Apart from reports now and then of card reader malfunction, one of the first issues to pop up was the allegations of cash inducements by party agents.