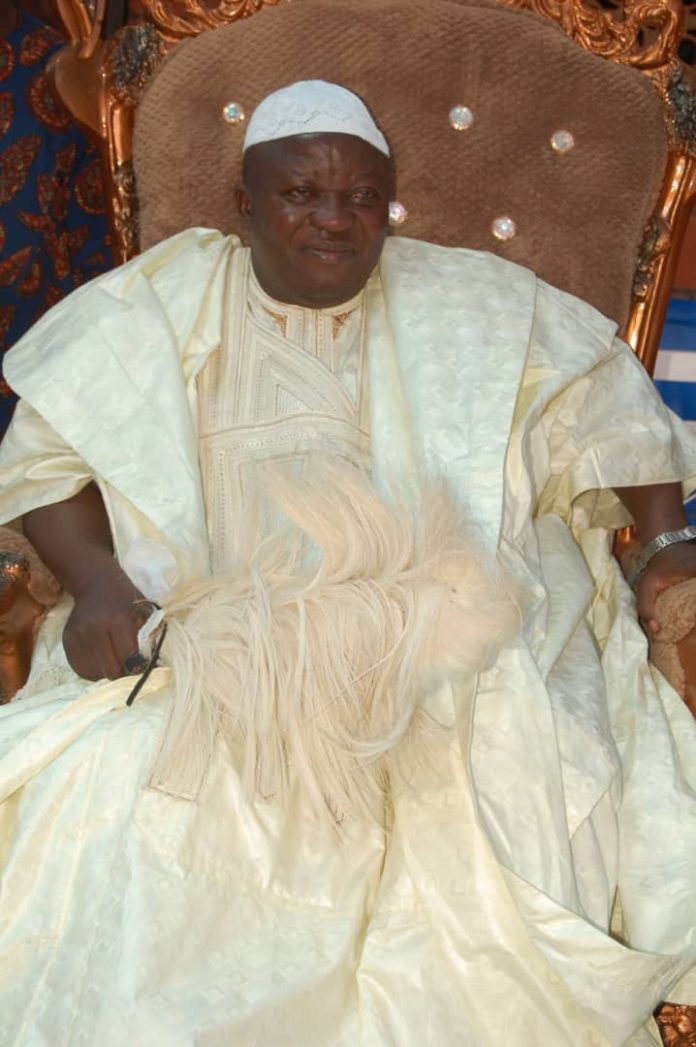 The Okere of Sakiland Oba Khalid Olabisi Oyedepo III felicitates with Muslim faithful in saki land at home and in diaspora on the occasion of Idil Fitr which marks the completion of this year's Ramadan fasting.
Oba Olabisi in a statement signed by him prayed thatAllah SWT accept our prayers as an act of ibadah.
The monarch also used the occasion to pray for protection against the COVID 19 pandemic that is ravaging the whole world and urged people to maintain the government instructions against the pandemic.
Part of the directive is regular washi g of hand with water and soap, social distancing order use of hand sanitizer.
The monarch however prayed that we live to witness more of Ramadan fasting on earth in good health and prosperity.
p