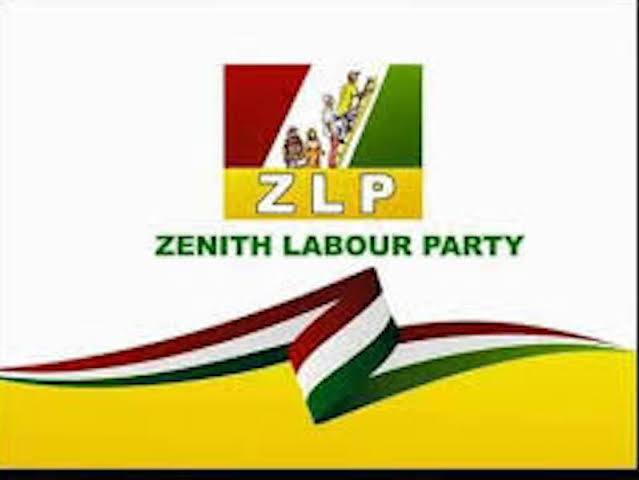 Fresh Political crisis is brewing in Senator Rashidi Ladoja' s camp over move to dump the African Democratic Congress ADC for Zenith Labour Party ZLP.
On Tuesday a meeting was held at the former governor's house where it was agreed that they should leave ADC and move to ZLP base on crisis rocking the party over the choice of candidates for elective position.
The selection of gubernatorial candidate and few others was greeted with legal battle , this the pro ZLP  believed may not be settled before INEC's deadline for submission of candidate lists.
Although Senator Ladoja has not officially declared for ZLP but Investigation reveals that he has been hobnobbing with leadership of the party, for instance a meeting was held on 31st of October at Bodija with former governor of Ondo state Dr Olusegun Mimiko and several calls have been exchanged on the modalities to work out things.
Engineer Akeem Olatunji, an House of Reps aspirant and one of the loyalists of Senator Ladoja confirmed the movement to our reporter " we have moved to ZLP, those who want ADC soul and body can have it, we will soon declare officially" he said .
Olatunji said further that " some people are in ADC to destroy the party. some of them cannot win their unit let alone their ward, every good move to position the party for landslide victory in 2019 is been thwarted by them,  for how long are we going to be wasting our time in a party where we don't have control."
Following the Tuesday meeting where it was agreed by majority that they should move enmasse to ZLP, 15 members of house of Assembly who ported to ADC from APC and Accord/ PDP hold a private meeting with Chief Ladoja on Wednesday in Ibadan where they tried to convince him not to dump ADC.
At the meeting, they lawmakers who have ADC ticket said part of the conditions that will make them to follow Senator Ladoja to ZLP is if he would refund all they have spend in the ADC and sponsor their campaign in ZLP because they consider movement into the new part as an adventure that is risky.
An inside source who preferred anonymity told our reporter that " those agitating for movement into new party are doing so because of their personal gain and not because of the party and the people, election is less than four month if we want to win we don't need to move, they should let us settled our disputes and move on "
" Most of those that are unhappy in ADC are people who could not secure party ticket for their aspirations but Baba Ladoja's camp was not treated badly, on the issue of Lanlehin he remains our candidate and nothing more he said.
" The want to draw baba out of ADC but we will resist that, we have laboured enough in ADC let is wait to endure whatever we are experiencing in the party till 2019, and anything contrary may not be in the interest of the party.
Engineer Akeem however assured that the media will be properly briefed about the development and the next line of action will be taken in few days time .
Though political observers consider the move to join ZLP as an effort that may not yield desired results but may end the political career of some people in Ladoja's camp