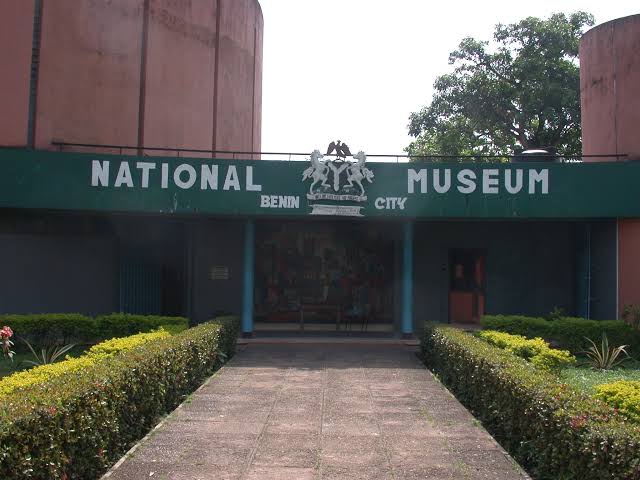 Kehinde Ayanboade,
Director General, National Commission for Museum and Monuments (NCMM), Abdulkerim Oshioke Kadiri (FCA) has tasked the Nigerian government on need for museum digitization as best way to retrieve the country's historical collections illegally taken abroad.
Kadiri disclosed this at the Opening Ceremony of Museum Digitization Project 2019 held at the National Museum in Jericho, Ibadan on Thursday.
In his address, Mr. Kadiri who was ably represented by Mrs Edith Ekunke noted that digitization has become the future of all industries, especially museums.
Kadiri stated that the training on museum digitization is imperative as it will provide security as well as serve as references for research and conservation of the priceless cultural objects.
"This training therefore is a welcome development that hopes to open-up new frontiers for the commission, develop the inventory of our collections and also train-the-trainer that will pass on digitalization knowledge to others in their various stations.
"As you may recall, The Commission is one of the front burner for the return and restitution of African object illegally taken abroad, this training will go a long way in assisting with details of these collections", he said.
The Curator, National Museum of Unity, Dr. Amos Olorunnipa, in his address, revealed that a book on the re-org appraisal and activities in National Museum of Unity, Ibadan titled "Reconnecting With Collections to Right the Wrong" is 95% completed.
He noted that the publication of the book is part of re-org memory preservation.
Also speaking at the event, representative of the US Mission and a public affairs officer Mr. Russel Brooks, stated that a major aspect of the US mission's commitment in developing Nigeria's huge potential is to help preserve the country's history and strengthen it's cultural institutions.
Brooks explained that their partnership with NCMM is based on this premise.
"We recognise that the internet has brought with it a fantastic opportunity for museums to document their collections and allow them to be seen beyond the museum.
" The digitization of museum collections is one of those truly important development that will affect not just our museums alone but how they will be experienced by the public.
"Therefore, it is a priority to us to support Nigeria in it's efforts to develop the huge potential of this country and that is why in this workshop, the US mission has engaged some of the best minds in the United States to share their experience in artefact preservation", he stated.