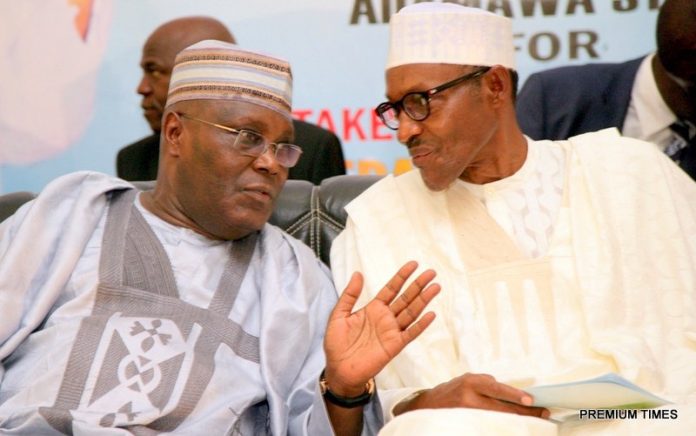 Atiku Abubakar Campaign Organization has called on  Buhari administration to cut their coat according to their cloth and stop financial profligacy that is destroying the thriving economy of the country.
The organization in a statement signed and made available to NationalInsight posit that "These huge loans they are collecting, only to squander it, will be repaid by future generations and limit the nation's ability to invest in projects that will Get Nigeria Working Again."
"In the latest instance, the Buhari government has announced that it is making a $500,000 donation to Guinea Bissau, along with other material donations"
"This is the same government that is so cash strapped that it has so far borrowed ₦13 trillion in 3 years putting our economy in even greater peril. How prudent is it to go about taking loans from whomsoever cares to lend you money and then turn around to give out those same monies even when your own people are suffering the worst forms of poverty they have ever endured?"
" There are over a million Internally Displaced Persons in Nigeria. If you cannot adequately support your own people in dire need, what is the wisdom in crossing borders to support others?
"We have the moral authority to question this administration's profligacy and imprudence, because Atiku Abubakar, presidential candidate of the PDP was part of an administration that paid off Nigeria's entire foreign debt. We are therefore concerned to see this government piling on debt and then squandering it away without any consideration for the needs of her own people."