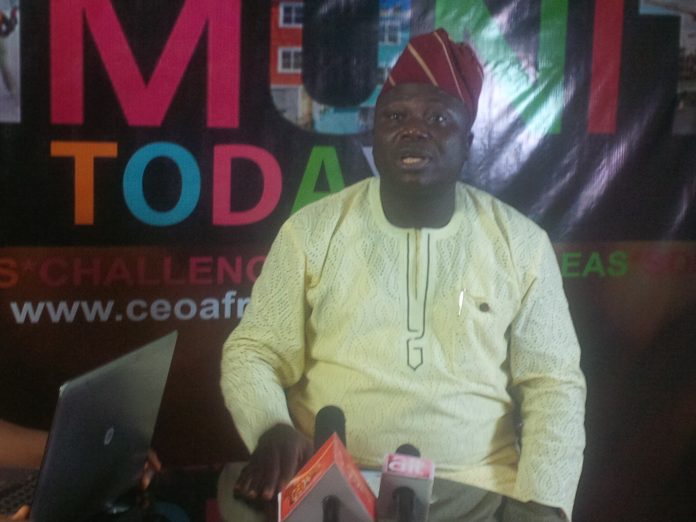 A chieftain of All Progressives Congress APC in Oyo state Hon Mathew Oyedokun has said the Party will spare any corrupt politicians who decamped into the party.
Oyedokun, Special Adviser to Oyo State Governor Senator Abiola Ajimobbi while participating on Community today on CEO Africa TV said anybody who thinks joining APC will make him escape being tried is deceiving himself.
"I am not sure people are joining APC because they want to escape being tried and if that is the reason why some are doing that, they are making great mistakes because even if they went to Daura and seek refuge at President Buhari's house they won't be spared".
President Buhari is not in APC to promote corruption neither will he tolerate any form of corruption
" APC is a disciplined party and part of our agenda is to get rid of corruption and we will not relent in th our effort to tackle corruption".
" While reaction to the allegation of selective corruption trial by the APC government, Oyedokun said a lot of APC chieftains are undergoing corruption trial and when they are tried and find guilty, they will be punished.
While Speaking about the development of Solid Minerals in Oyo State Hon Oyedokun said Oyo state is endowed with a lot of potentials and that the Ajimobi led administration is making effort to tap it for economic development.