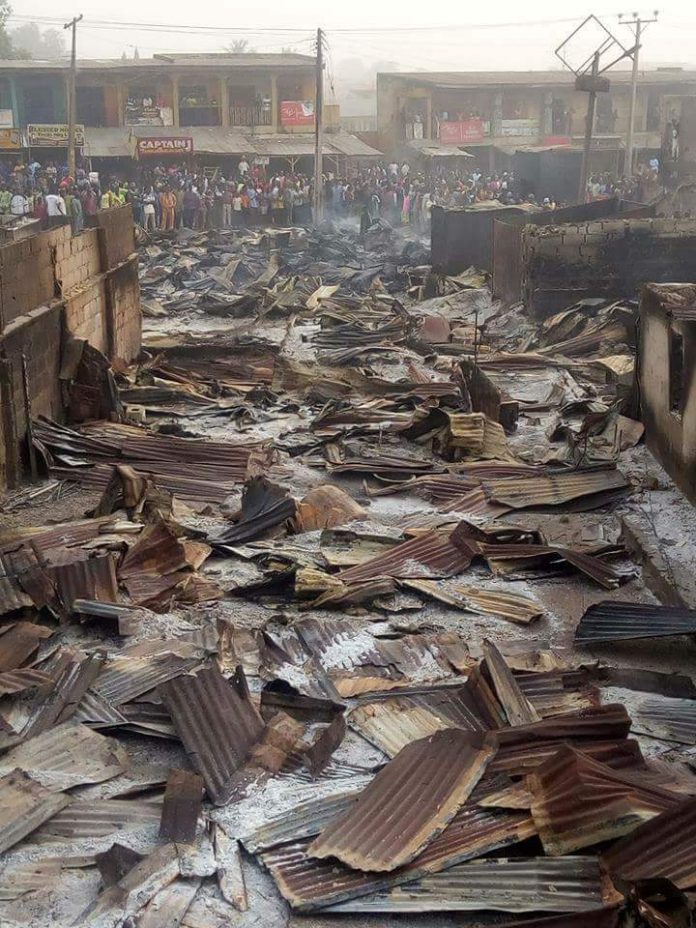 Senator Abdulfatai Buhari, Chairman Senate Committee on ICT and Cybercrime has described the inferno that destroyed over 40 shops and properties worth millions of Naira at Akande Market in Ogbomoso on Tuesday 2nd January as an unfortunate incident.
The All Progressives Congress (APC) lawmaker representing Oyo North Senatorial District at the upper chamber of the National Assembly while commiserating with the traders said, he shares the feelings and pains of the traders.
" Though not around to physically sympathize with the traders but the statement credited to his media office further reads in part " my heart goes out to the victims ,especially those who lost their means of livelihood to the unexpected and unpleasant incident".
"Losing major means of livelihood at this time when the economy of the country is just improving and at a period when bills such as payment of children's school fees, rents, renewal of licenses  and others is disappointing and excruciating".
The lawmaker however promised to meet with the stakeholders in the market when he returns to review the situation and see how he can be of help to assuage the loss and feelings of the victims of the inferno.
He however urged people to be more conscious of this season and anything that could spark fire, the lawmaker appealed to the fire service in the state to live up to the expectations by always getting ready for such assignment.