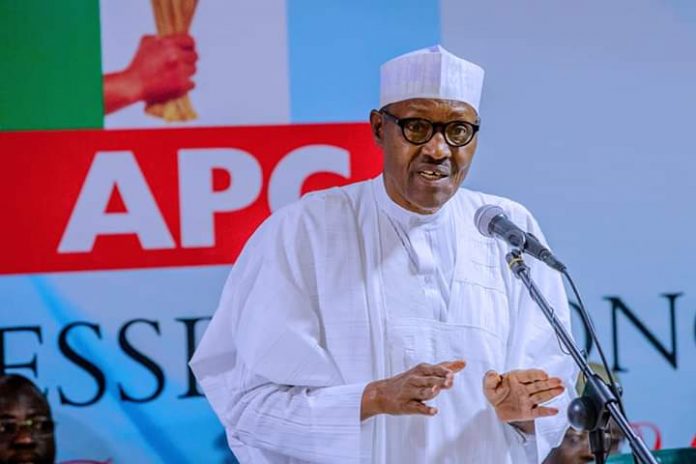 The re-election bid of President Muhammadu Buhari as got a major boost from an unusual corner as a caucus of the African Democratic Congress, ADC endorses him for another term.
The group said  they  want  president Buhari to continue because of his numerous achievements in office.
COMMUNIQUE REACHED AT THE ADC CAUCUS EXECUTIVE MEETING HELD ON THE 21ST OF FEBRUARY, 2019
The caucus of ADC Executives with 29 members present held their meeting at the Party Secretariat in Ibadan and have agreed to the following:
1. To support the President, Mohammed Buhari of the All Progressives Congress (APC) in his second term bid.
2. To ask our supporters to support him as well
3. To protect our votes.
For this regard, we say thanks.
Signed by:
Victor Oyelayo
State Ass secretary
ADC
Oyo State