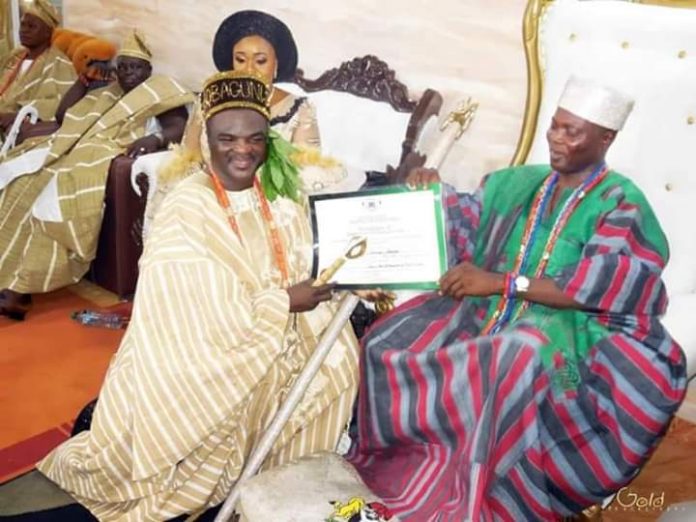 Popular Fuji musician Alhaji Abassa Akande Obesere popularly known as Omorapala was honoured with a chieftaincy title of Agba Akin Bobagunwa of Yoruba land by his Royal Majesty Oba Handed Adekunle, The Olowu of Kuta and many traditional rulers on Wednesday May 1st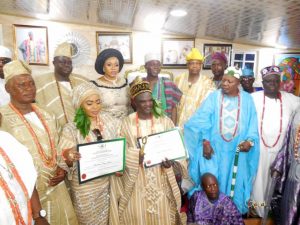 The event was witnessed by prominent Yoruba traditional rulers and notable personalities.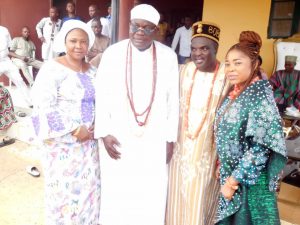 The Ibadan born famous musician added a very unique and respected feather to his already brimming hat today as Alhaji Akande Abass has been well decorated with many chieftaincy titles and awards both home and abroad.
At the ceremony, Oba Oyelude, who is also the Chairman of Owu Supreme Council said he honoured Obesere with the chieftaincy title in recognition of his contributions to the promotion of Yoruba cultural heritage through his music. According to him, the chieftaincy title is long overdue because of his philanthropic support to mankind.
Obesere thanked Oba Oyelude, the traditional rulers present, as well as the Owu council of chiefs for giving him the chieftaincy title.
He pledged not to betray the trust bestowed on him by the Royal fathers.