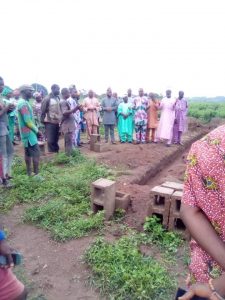 13 communities in Suurulere Local government area of Oyo state are pulling resources together to construct a secondary school for their children  after years of neglect by Oyo State government
It was gathered that the nearest school to the communities is Bayaoje Community High school which is about 2 kilometre away from the nearest community.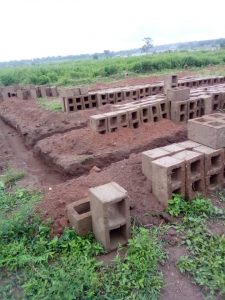 The distance has cost many of the promising talents from the communities' access to secondary education and few ones who managed to attend schools either at Baya Oje or Ogbomoso spend more on transport  or trek to school.
The communities includes Ogojo, Temidire, Alagbede, Ogbagba, Onipanu, Aresejowi, Igbo-ika, Ogungba,  Kojomonu, Ifetedo, Somoriki, Igbole and Alaada.
The ground breaking of the school named Ifesowapo community Secondary school Ogojo which was eventually done on Wednesday 17th Sept 2020 has been a dream of many years.
At the ground breaking ceremony were community leaders, representatives of Hon Segun Dokun Odebunmi, Member National Assembly representing Surulere/Ogo Oluwa Federal constituency as well as Hon Sarafadeen Ahmed, Caretaker Chairman Suurulere North Local Government Ile Igbon in Oyo state who pledges to support the projects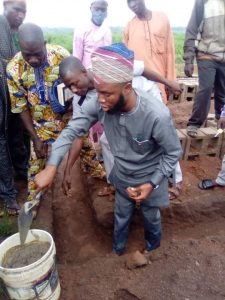 The council chairman said  "Ifesowapo Secondary School is a self help project of 13 Communities. I saw the zeal and effort of the communities and supports their efforts in starting this project I retirate the importance of education as a means of ending poverty and also stressed the need to complete the project as some students have dropped out of school due to distance they cover on a daily basiss.I promise to assist the community till the completion of the project."
Hon Odebunmi when contacted promises to facilitate more buildings and other facilities that would make the school a standard secondary school in the country
Odebunmi who is the chairman House of Reps Committee on  Information, National Orientation, Ethics and Value has donated 60 bags of cements  and 4 tipper load of sands for the project.