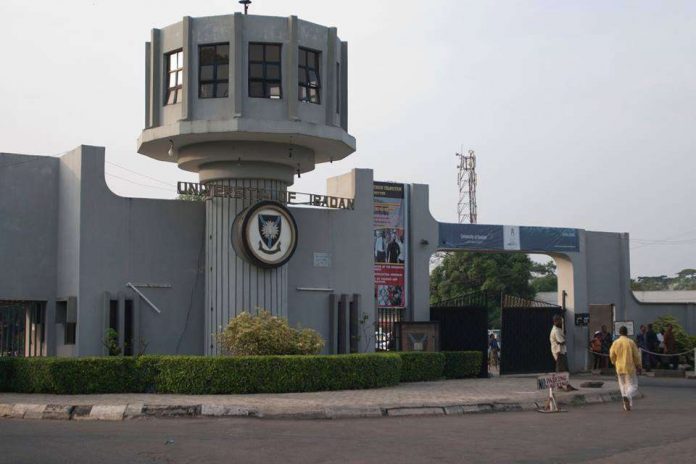 Crisis looms in University of Ibadan as the Academic Staff Union of Universities (ASUU) of that Institution has called for the suspension of its Bursar, Michael Alatise for allegedly refusing the directive of the Vice Chancellor, Professor Idowu Olayinka to pay deserving academic staff their earned allowances.
ASUU therefore said that the earned academic allowances must be paid 'on or before Monday 12 December, 2017'.
The Federal Government had disbursed the sum of N1, 626,117,386.20 for payment to deserving academic staff of the University of Ibadan to offset the 2009/2010 session of the 2009 ASUU/FGN agreements.
The Union also noted that the failure of the Bursar to immediately pay members verified Earned Academic Allowances claims as approved by the Vice Chancellor amounted to gross insubordination and flagrant disobedience of lawful directive.
In the resolution of the Congress of ASUU signed by the Chairman, Drs Deji Omole and Secretary, Peter Olapegba, the congress asked the Vice Chancellor to approach the Governing Council with a request to suspend the Bursar immediately for his deliberate refusal to carry out lawful directive which is already creating avoidable crisis in the University.
The congress has also empowered the leadership of ASUU to approach the necessary "government agencies to enforce payment in case the University Administration fails to effect payment of the EAA"
"The Congress noted that the Vice Chancellor had approved payment based on the decisions reached by the University Administration and the unions at a meeting on Monday 27 November, 2017 that deserving academic staff should have their claims computed and paid without further delay"
ASUU had written to the Vice Chancellor on December 5 on the refusal of the University Administration to pay Beneficiaries saying "We write to express our utmost disappointment at the deliberate refusal of the University Administration to pay the earned academic allowances released and properly labeled to our members. It is then a very rude shock to us that the University is foot dragging on payment.
Since your administration appears helpless the leadership of the Union is left with no option but to escalate the matter beyond the university for external intervention. We however hope that reason will prevail to avert such ugly development."