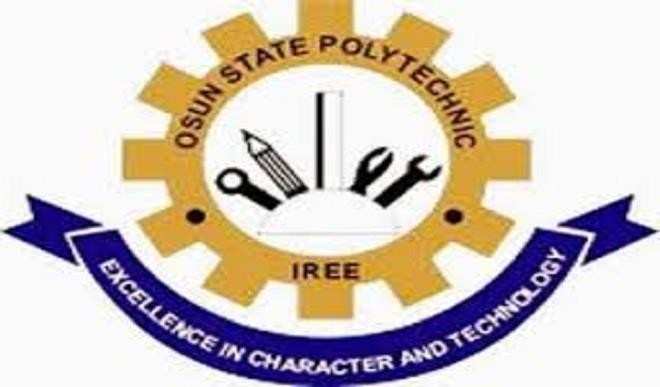 Authorities of Osun State Polytechnic, Iree have declared that the embattled Rector of a Polytechnic in Osun State who is alleged to have been involved in certificates scandal is not the Rector of the Osun State Polytechnic Iree.
A release signed by the Registrar and Secretary to Council of the Osun State Polytechnic, Iree Barr. B.M Salawu indicated that the name of the Rector of the Osun State Polytechnic Iree is Dr Jacob Olusola Agboola, but not Akinola Olaolu, whose academic credentials were alleged to have been queried and denied by the University of Lagos and University of Ibadan respectivefully.
The release explained that though, *Osun Poly* is the acronym of Osun State Polytechnic, Iree but the alleged Rector is the Chief Executive Officer, of The Igbajo Polytechnic, a private owned Community polytechnic in Boluwaduro Local Government Area of the State.
The release further states that Dr Agboola has never been involved in any certificate scandal. And for the avoidance of doubt, he explains that he (Agboola) posesses a Bachelor Degree from Ahmadu Bello University (ABU), ,Zaria, (1989) Master's Degrees from University of Nigeria (UNN) Nsuka (1992) and Ladoke Akintola University (2002), and a Doctorate Degree from Nnamdi Azikwe University, Awka (2006).
The Institution urged members of the public not to confuse or mistake the Osun State Polytechnic Iree Rector for the alleged Rector of The Igbajo Polytechnic who is currently under investigation over the controversies surrounding his academic qualifications.