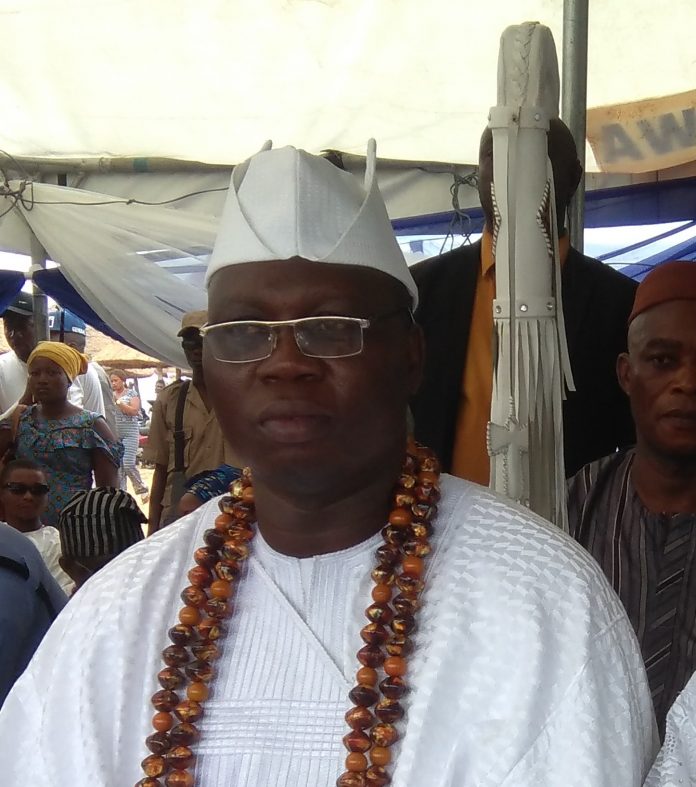 The Aare Ona Kakanfo of Yorubaland, Iba Gani Adams has decried the poor state of Lagos -Badagry express road noting that it has advert effect on the socio-economy development the historic town.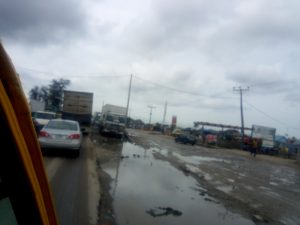 Adams said this in an interview with Journalists in Badagry at the grand finale of 2018 edition of Olokun Festival held at Suntan Beach Badagry.
The National cordinator of Oodua Peoples Congress who is also the founder of Olokun Festival foundation said the neglect of road is hampering economi growth and development of the border communities.
" It took about five hours to get to Badagry because of bad road, the road is in a terrible position and in a situation like this you are destroying tourism, you are destroying the potentials we have in Badagry, the community that have the first storey building, the place where the missionary passes through to being Christianity to Nigeria, the communities where colonial masters were taken slaves to different destinations ,is an insult on the people of Badagry and Nigeria entirely.
"Apart from the fact that the road leads to historical and very important towns in Nigeria, the road also links Nigeria with other countries of West Africa and i think it should be one of the priorities of a government that want economic development of the nation."
" If President Muhammadu Buhari had passed through this road yesterday by road and not through chopper, i am he would havd ordered that work commences on the road the following day, but most of the people in government don't know where show pinches."
He however appeal to the government to take neccesary action without further delay on the road
While condemning the attitude if government towards development and promotion of domestic tourism in Nigeria Are Adams said " Though Nigeria is blessed with a lot of mineral resources but they will dry up one day, tourism is a reliable and durable source of income that will not fail, we need to develop it "
" On our part we are doing our best to promote culture and tradition and we wll not relent in our effort, we are redy to partner with any government that is serious about promoting tourism and our cultural heritage".
Speaking on the appointment some people as Olokun Festival Cultural Ambassador, Are Gani Adams said , it is a reward for their commitment and loyalty to the foundation and promotion of Yoruba culture a morale booster for them to do more in such a way that people will emulate them.