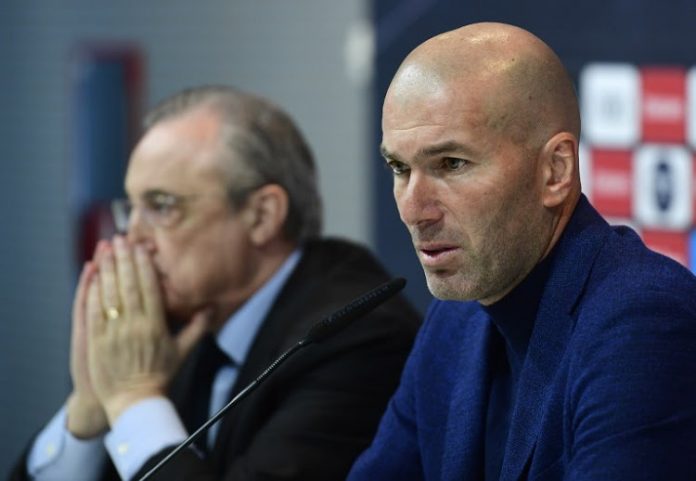 Zinedine Zidane,  on Thursday afternoon  announced his resignation as Real Madrid coach
"It's a difficult moment as I'm saying I'm leaving," he  explained at a press briefing
Many people including Florentino Perez were taken by surprise at the decision
"Winning the LaLiga title last season is my best memory as the coach of Real Madrid," he intimated.
"After three years it's difficult to continue coaching, even more so after winning three Champions Leagues.
"I just didn't see clearly that we would win it again."
"However, it's not a sad day for me, it's a case of I'll see you soon.
"I will always be close to this club, I know many people here and that relationship won't change."
When pressed on whether or not the various crises surrounding Real Madrid and their star players had forced him into this decision, the Frenchman was quick to quash such speculation.
"No, not at all, that has nothing to do with it," he confirmed.
"I had the respect of all the players, which has been fundamental in achieving such success.
"These players have nothing to do with my decision, it's simply something I've chosen to do."
"I want to thank Zizou for his dedication to the job, his passion and his affection.
"He's an example for everyone, I hope that this doesn't serve as a farewell, I want him to return someday."