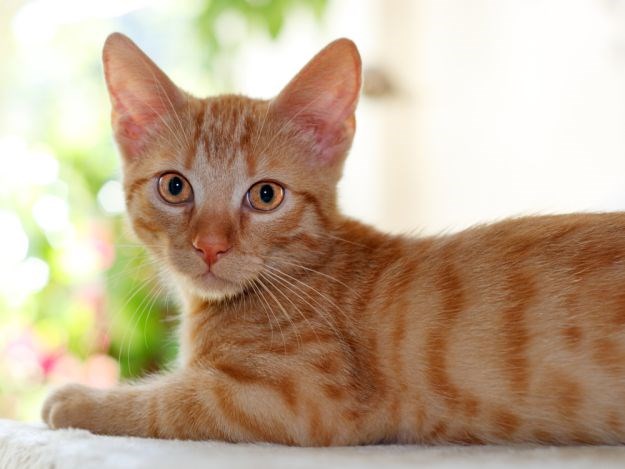 Mary Harrison, 47, shot her husband Dexter Harrison, 49, on Saturday morning after he beat their cat.
She told police  in Dallas that they had been arguing after she found he had been abusing the animal.
Evening Standard reports that Mr Harrison was pronounced dead shortly after arrival at Presbyterian Hospital in Dallas, Texas.
His wife was arrested and is currently being held on a $100,000 (£74,899) bail.
According to Dallas Fort Worth CBS Local, neighbours said that the couple and their two sons had moved into the apartment a few months ago.
They said that the family's cat had recently gone missing and the wife was seen distributing signs around the neighbourhood.
According to residents, the cat eventually returned.
In a statement, Dallas Police Department said: "Dallas Police responded to a shooting call at 13217 Fall Manor Drive.
"Upon arrival, they were met by the suspect, Mary Harrison, a 47-year-old white female, who reported that she had shot her husband, Dexter Harrison, a 49-year-old black male, during an argument, as he was beating the family cat.
"The victim was transported to Presbyterian Hospital in Dallas, where he was pronounced deceased. The suspect was transported to Dallas Police headquarters and was interviewed by detectives with the Homicide Unit.
"Harrison was provided with a Miranda warning and voluntarily waived those rights by agreeing to speak with detectives.
"During the course of the interview, she admitted to her role in the offence and confessed to shooting the victim. She has been arrested and placed in Lew Sterrett Jail for Murder."
Source : https://www.standard.co.uk