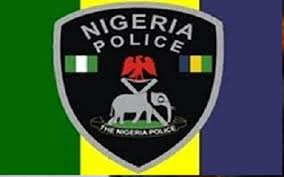 The Special Anti-Robbery Squad of the Oyo State Police Command has arrested a business woman, Bukola Ogun, 37, who conspired with a three-man gang to orchestrate her own kidnap in order to fraudulently obtain money from her husband, kayode Ogun
According to the information made available by command's public relation officer, Adekunle Ajisebutu, the incident happened at about  on july 4 when three armed hoodlums stormed the residence of the supposed victim3, Elesun street, Oluyole, Ibadan at  and' kidnapped' her to an unknown destination.
"Barely four hours later, the suspects contacted victim's husband and demanded ten million naira ransom as a condition for his wife's release. Unknown to him that the kidnap was actually arranged by his wife, the hapless husband reported the case to the Police"
"Following the report, operatives of the Special Anti-Robbery Squad began a manhunt for the hoodlums. During intensive investigation, the duo of Kayode A Adepoju 'm' aged Olalekan Annanfi were arrested and they let cat out of the bag as operatives were stunned to discover that the victim was the architect of the fathom kidnap".
" The victim  was lodged in a hotel at Imalefalafia area for three days while frantic efforts were being made to rescue her. Two of the suspects were eventually arrested in their criminal hideout at Imalefalafia area, Ibadan"
"Upon interrogation, the suspects confessed to the crime"