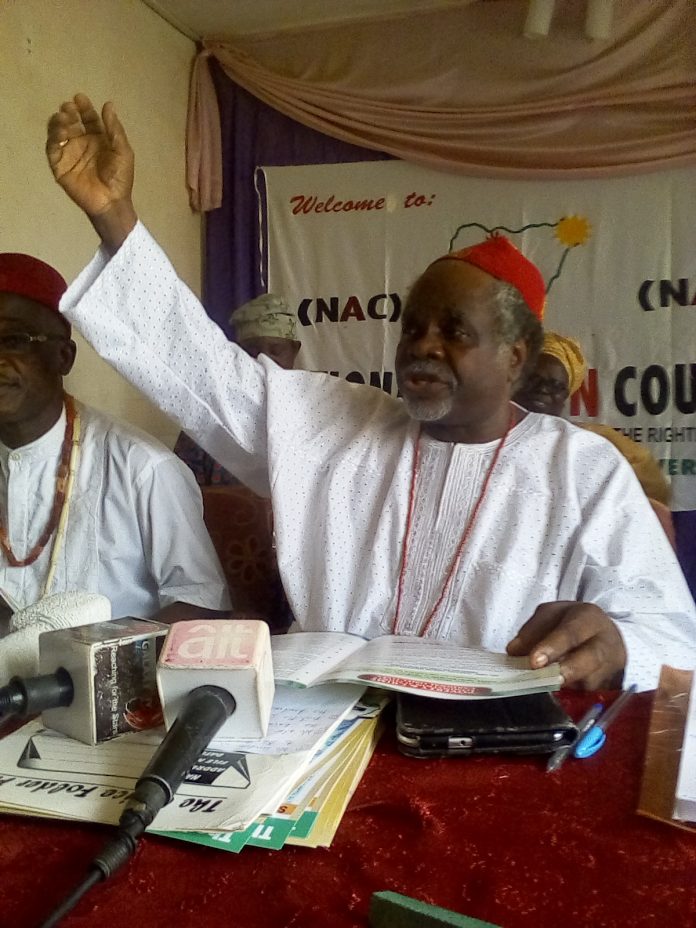 Dr. Olapade Agoro on Thursday in Ibadan declared his intention to lead his political party, National Action Council (NAC) to contest the 2019 presidential election, saying both the ruling All Progressives Party (APC) and Peoples Democratic Party (PDP) have failed Nigerians.
Agoro, who declared his ambition during a meeting of NAC's leaders from across the country held in Ibadan yesterday, revealed that he decided to join the race with a 21 point agenda to address series of socioeconomic and political problems militating against Nigeria.
The former NAC's Presidential candidate declared that with agenda tagged "Poverty and Crime Eliminating 21 Points Objectives", incumbent President Muhammodu Buhari and his APC will wiped off in the Nigeria political landscape.
According to him, President Buhari has no reason to seek Nigerians' mandate  for the second term, having failed the people of the country.
Agoro revealed that he will pick his running mate from the Southeast, who will not be more than fifty five years of age.
He revealed that the principle of true federalism with each state being allowed to develop at her own pace, while the " oneness and unity of Nigeria shall never be allowed to be challenged."
Agoro maintained that his government will rigorously pursue Rural Development Agenda (RUADA) under each registered voter in Nigeria will be given the sum of N1million to invest in rural communities.
He added that if voted to power,  the era of treating issue corruption with kid gloves will be over,  and that all moribund national institutions will be  revisited, revamped and brought back to life.
Agoro promised that "Manufacturing industries shall be compulsorily and aggressively assisted to produce maximally to meet home demands and export; all federal research institutes shall henceforth be adequately funded to meet global research demands.
" Power generation shall be aggressively pursued and improved upon from the ever 4000MW recurring to at least 10000MW constantly guaranteed. Aggressive pursuit of security for lives and property of the citizens