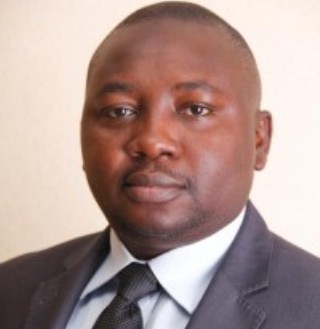 DIRTY POLITICS RETURNS IN OYO:
BAYO ADELABU'S RISING PROFILE AND INCREASING POPULARITY SCARES OPPOSITION – RESORTS TO RUMOURS OF EFCC INTEROGATION TO DENT HIS IMAGE
The wave-making activities of the CBN Deputy Governor, Operations, Mr Adebayo Adelabu, coupled with the landmark achievements of his family business in the real estate and hospitality industry in Ibadan as well as his recent top-notch appointments by the Oyo State Government as the Chairman of the Oyo State Security Trust Fund and Chairman of the Governing Board of Lagelu Grammar School (the Alma Mater of the incumbent Governor) has continued to send jitters down the spine of the fold of prospective opposition in the forthcoming 2019 gubernatorial election in Oyo state in which this youth achiever is rumoured to be interested.
There are insinuations of pressure being put on the Agbaakin Parakoyi of Ibadanland to contest in the next election given his family antecedents, personal profile, proven academic excellence, professional exposure, visible love for economic development of Oyo state through personal investments and identification with the youth and masses of the state through various philanthropic activities.
In spite of all these, there has not been any official declaration traceable to this man to contest for Oyo State governorship come 2019. Rather, he has been busy with his official assignment in Abuja which has yielded significant results in terms of exchange rate and general price stability as well as taming the inflation rate.
There are recently a couple of blasphemous publications by some faceless social media blogs linking him with a rumoured First Bank bad loan being investigated by EFCC. During the dates being quoted in the rumour, this man was busy attending a legislative retreat with the House of Representatives Committee on Banking and Currency together with his colleagues in far away Port Harcourt. He has since returned to Abuja to attend the bi-monthly Bankers' Committee meeting on Thursday 10th August 2017.
While in First Bank, he was an Executive Director/Chief Financial Officer and had nothing to do with credit or loan approval, monitoring or management.  His main job was ensuring credible financial reporting and monitoring the bank's profitability and shareholders' returns. How could he then be linked to a bad loan granted to any customer in a bank he left four years ago?
This malicious publication sponsored by prospective opposition is nothing other than baseless rumours, unsubstantiated allegations and a return of dirty politics in Oyo state.
Bayo's family background is solid with traceable antecedents in the display of integrity and credibility. This young man that I know has never been involved in any shady deal that will tarnish or dent his family heritage and name which he has always carried with his shoulders high.  Bayo's lifestyle has never been flamboyant or luxurious. He lives a modest life in spite of his visible comfort. His buoyant business has its roots in hardwork, good remuneration in salaries and bonuses over the years, efficient resource management and profitably focused investments.  Bayo has occupied top-notch and high-ranking, well-remunerated executive positions in the banking industry in the past eighteen years.  The records are there to verify.
Left with no area on which to attack him, it comes as no surprise that the scared bunch has resorted to outright lies and mudslinging just to dampen the spirit of Bayo and discourage him from offering himself for further service. The only surprise to me is that the intimidated bunch did not have more than this bunch of lies.
Given all this, I will continue to throw my support behind this man, if he yields to calls to contest the coming 2019 gubernatorial election in Oyo state. He should not mind these detractors. Nothing good comes easy.
Ride on Bayo!
Adebayo Ojo Esq.
Immediate past Oyo state Attorney General and commissioner for justice