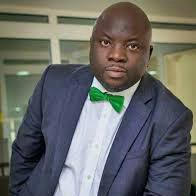 Fellow Alumni Members,
Greatness is not a function of circumstances. Greatness is never by accident. It is a result of deliberate actions carefully considered and clinically executed. Our Alumni Association has performed creditably especially when you consider the various challenges associated with growth and development. I am grateful for the good foundation all the previous leadership laid. For a University that has faced several crisis in its 27 years of existence, it is now time to move from good to great.
It is for this reason that I have decided to throw my hat in the ring considering the fact that the largest room in the world is the room for improvement. I am offering to serve as
the President of our National Alumni Association. I believe I have the capacity and ideas to steer the National Alumni Association to the next level of greatness.
I believe 3 major things are crucial for anyone intending to serve as the President : competence, capacity and character. This is not an ordinary moment in the life of our Alma mater and Alumni. This is a crisis period that calls for a very steady and focused leaders. We do not have the luxury of time. We need leadership that can translate vision into reality. We need leadership that can not only predict the future but also invent it.
By God's grace, I'm a Deputy General Manager in a foremost commercial bank in Nigeria. I have worked for about 7 financial institutions over a career that has now spanned 17 years. I'm a well known financial expert, social influencer, author, speaker and blogger. I am able to leverage on my wide network of contacts to accelerate the next phase of our growth. I am able to also bring my training and experience to bear on the Alumni as a whole by preferring solutions and bringing innovative ideas to the system. What we need most, in my opinion, is a leader who can easily open doors and who can stand as a unique brand for Lautech and it's Alumni Association. Our Alumni is only as good as the people leading us.
Consequently, I have come to seek your support as a tree does not make a forest. It is a delegate election but you can be a major influencer by getting involved. Talk to people in your chapter especially your Chapter Executives. Call a meeting to insist that we have to bring about a change. Try and get on the list of the delegates so you can be one of those who will vote. Be physically present at the Convention when it holds on November 11. Make your voice heard.
My vision is for our Alumni Association to not only catch up with that of foremost Nigerian Universities but to benchmark the Alumni Associations of A-list Universities across the world. I will rather fail by trying than succeed in doing nothing.
It is time to take more than a passing interest in our Alumni. I am available to discuss my plans for the Alumni.
Yours Sincerely,
Bayo Adeyinka