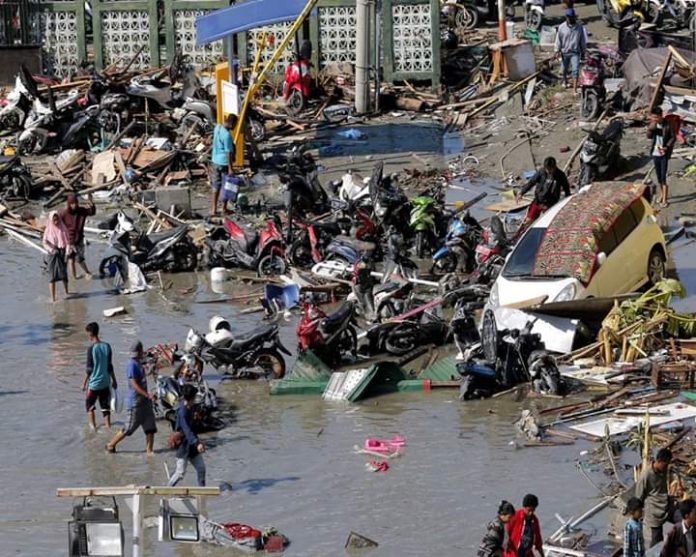 More than 220 people have been killed and 843 injured after a tsunami hit coastal towns on Indonesia's Sunda Strait, government officials say.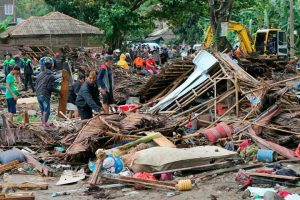 BBC  reports that the tsunami waves struck at night without any warning, destroying hundreds of buildings.
Officials say the tsunami could have been caused by undersea landslides after Anak Krakatau volcano erupted.
The Sunda Strait, between the islands of Java and Sumatra, connects the Java Sea to the Indian Ocean.
The Saturday's tsunami struck at about 21:30 local time (14:30GMT), during a local holiday, It hit several popular tourist destinations including the Tanjung Lesung beach resort in the west of Java island.