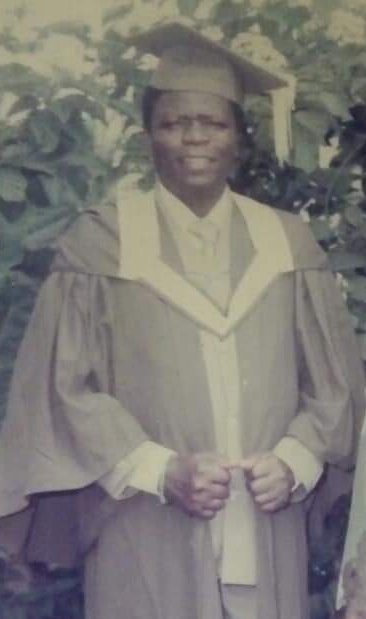 I know he was a well trained teacher. A great one at that ! I was told he had an unrivalled acting skill. If not the best, he was one of the best in Ejigbo local government where he hailed from. A question that continued to roam my mind is" Would he still be alive had he not accepted to be crowned? " Truth is it's only the one that gives and takes that can answer that question. And that's why He is God!
It was around a year away from celebrating his 9th year on the throne that he became seriously ill. Honestly and generally, the protracted sickness was a faith weakening one. He fought well but it wasn't a battle to be won. Precisely on 7th of April, 1994, His Royal Highness, Oba J. O Olaleye (Tanimojo ll) joined his ancestors. Dieing wasn't your choice and allowing you to die wasn't ours. I still can only guess and accept that your time was up.
It was only normal for us to cry. Yeah I joined in the sobbing but honestly I didn't know why really I was crying. Poor boy! My cry years later (sometimes up till now) was much deeper and bitter than the one on 7/4/94.
What is the measure of man? Is it the amount of money he has? The possession he owns? The power he holds and wields? Or the number of years he spent on this earth? I personally don't believe it's any of those. The true measure of a man is how much love he gives. How selfless he shares whatever he can to help others. How consistently he lifts those around him with kind words. How he loves and is loved. By this measure, you tried to tick all those boxes not only as a King but also as a father, brother and uncle.
Daddy you might have gone some 26years back. But I never for once forget you. You are are still fondly missed and remembered as if you were untimely snatched away by the cold hands of death yesterday.
The children and wives you left behind still miss you.
Rest on HRH, Oba Joseph Oladejo Olaleye.