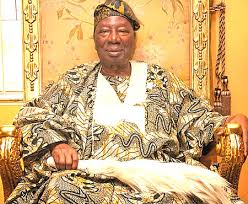 Soun of Ogbomosoland, Oba Oladunni Oyewumi Ajagungbade 111 has felicitated with Muslims on successful completion of Ramadan.
He advised Muslim faithful to extend the virtues of the holy month of Ramadan to other months in the Islamic calender, adding that Islam is a religion of peace.
In his sallah message signed by his Private Secretary, Toyin Ajamu, the monarch urged Nigerians irrespective of ethnic, political and religious differences to embrace peace and unity.
He said, "we bless Allah for the granting us the grace to complete Ramadan.
"Let us use the occasion of Eid-el-Fitr to pray for leaders at all levels.
"We must continue to tolerate ourselves and live as brothers and sisters.
"Nigerians should be wary of perpetrators of hate speeches, who brain wash the people for their selfish ambitions.
"We must demonstrate patriotism,piety and selflessness in our daily pursuits.
"This season will afford Nigerians the opportunity for self appraisal in the service of humanity".
The paramount ruler while wishing the Muslim ummah a rewarding sallah celebration, prayed to Allah to grant Muslims the attendant benefits of the holy month of Ramadan.
Oba Oyewumi seized the occasion to call on people at the helm of affairs to make the welfare of the masses a top priority, adding that poverty should be eradicated in Nigeria.