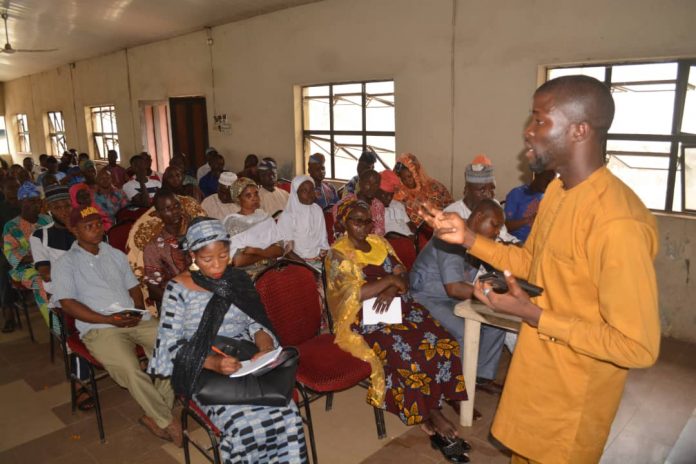 Not less than 250 farmers drawn across all the local governments of Oyo north senatorial district today were trained on the use of mechanised farming for the plantation of maize and rice.
The training facilitated by Senator Buhari Abdul Fatai member representing Oyo north senatorial district at the upper chamber of the national assembly in collaboration with the National Directorate of Employment, NDE is administered to educate the participants who are mostly rural farmers to give them the opportunities to acquire new skills in planting maize and rice to better their lives and the community.
The training was held at Ogbomoso Parapo hall and Atobatele hall respectively courtesy  Ravic global service limited and Embee nigeria limited.
One of the resource person from Ravic Global Service Limited,  Mr Oladipupo Munir while teaching said it is a paradox that despite Nigeria's human and natural resources and the nation's comparative advantage in the agricultural sector, the country is still a net importer of essential food items and industrial materials solemnly because of the lack of agricultural mechanization by farmers.
In their reactions one of the beneficiaries  Mr   Adewale Salami said the training has enlightened and open their eyes to a lot of mistakes they make that affect their income stating an example that they do promise their workers Bajaj motorcycles that worth thousands of naira which when they deduct it from their sales put them in debt or low income.
Another participant said speaking with journalist after the training  said the cumbersome task often affects the life span of Farmers but now they now know machine can perform those tasks even better.
Thus all the participants showed their gratitude to the legislator urging others to emulate him.