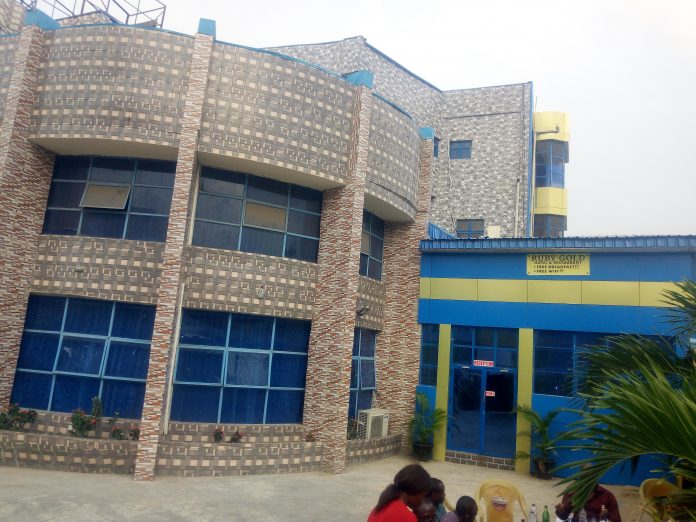 The ancient and historical city of Ibadan is noted for taking a leading position in many aspect, apart from being the capital of western region , Ibadan was also the hub of entertainment and the night life was excellent as most of the first set indigenous cinema and entertainment centre were functioning effectively and attracting visitors from allover the world to the ancient town
Until early 90's , Dugbe /Queen Cinema axis of the town us to be bubbling with series of activities in the entertainment and which climaxed with the construction of Adamasingba Stadium but later the tempo started fizzling away with the migration of major actors from Ibadan to Lagos, Abuja and other part of the country.
Though Koko Doome still function in entertainment section but the need to have a multipurpose complex which would serve as a hub for tourism, hospitality and entertainment in Ibadan at the central business district of Ibadan gave birth to RubyGold Multipurpose Mall.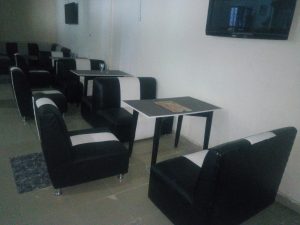 The complex which is designed to be a business hub with over hundred offices also house recreational facilities including Ruby Gold Hotel and Suite with 22 exotic rooms and suites ,a functioning restaurants where local and continental food, were dishes at affordable rates and a lounge bar with night clubs and a mini conference and seminar hall.
Apart from the hotel and restaurant, the complex also has a 500 seat capacity Cinema, Furniture and Electronic showroom, Suspended Swimming pool, kiddies park, game centre and facilities that can afford people all round recreational experience.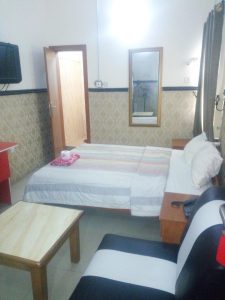 In a chat with members of National Association of Online Media Practitioners in Oyo state during a facility tour of RubyGold Multipurpose Complex, the propietor, Otunba Reuben Famuyibo said the idea is to return Dugbe to its natural form in a modern way
"Dugbe and its environs use to be a hub of entertainment then but now the are is clumsy with so business activities with less concentration on recreational centre, so we decided to come with an all encompassing hub for entertainment, hospitality, and tourism. also we have shops where people can buy various things."
He said further that " Our primary target are members of the public, specifically workers and people working around here, we have close to 5000, people working with various organization here, we want to make them more comfortable by creating a spot where they can relax, spend their night in a serene environment without stress of driving through serious traffic after heavy mental tussle at work. After work, they can come here, sleep and enjoy their nights and weekend with their family and loved ones, this is a home away from home because we offer excellent services and our environment is secured."
Part of our room package includes free breakfast and newspapers, we also have a shuttle bus that takes guest round the city to make movement easier.
Otunba Famuyibo also disclosed that "some aspect of the project are yet be completed but we have started skeletal operations at the hotel, bar and lounge, furniture and electronic shop and most of the offices are functioning, we have materials for everything available and i am sure the project will be read in few weeks time