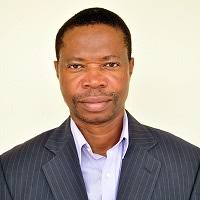 Head of Department of the Political Science, Faculty of Social and Management Sciences, Osun State University, Professor Bolaji Omitola, has observed that the real essence of keeping alumni associations was to impact positively on the  alma mata, as well as, members, rather than just organising meetings, celebrating and merrying.
The don said this on Saturday evening in Ibadan, Oyo State capital, while delivering a guest lecture at the annual general meeting and re-union of the Alumni of Urban Day Grammar School, Elekuro (1985 Set) held at Jogor Centre, Ring Road, Ibadan.
Mr Adebayo Ojo (former Attorney General and Commissioner for Justice) led his members to celebrate the annual event. He disclosed that though Government had converted the school to a Technical School, the association influenced the government to procure some sets of computers for the school last year, adding that were on with the government to restore the school to its original status.
In his address, Omitola said, "I am very delighted and happy to be here with you, and I also wish to use this medium to advise you my colleagues to use this our annual gathering to affect ourselves and our Alma Mata positively. This will go a long way to help our association, as well as members to be receiving a lot of blessings if we can donate any useful materials to our Alma Mata".
"I want us all to let us have the orientation of affecting ourselves positively in mind, and we can do that by patronising each other's business. This, I believe will go a long way in helping ourselves. We should nevertheless be grateful to God Almighty for keeping us this far, because many have died and we are still alive, it is by His grace and not by our might", Prof. Bolaji said.
Earlier in his opening remarks, Adebayo, the Chairman of the association, was full of praise to God for keeping the members alive after 32 solid years and still hale and hearty. He commended all the members "for your efforts in making this year's annual general meeting a fruitful one. My prayer is that it will be well with us all as I wish you all a merry Xmas and prosperous New Year in advance", Ojo prayed.
One of the members of the association, Alhaji Jubril Alabi who was the Senior Prefect of the School in 1985 reminisced that God was merciful unto many of them saying, "if we can look back at those days that we were young students of the Urban Day Grammar School, you will all agree to the fact that we are supposed to be grateful to God in all aspects as many of us then wore torn and ragged uniforms to school. But today, we have our own cars and houses and to the glory of God, we are grandpas and grandmas".