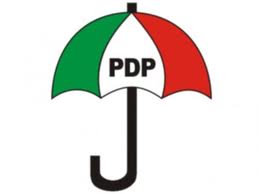 The Peoples Democratic Party (PDP) and former Vice President Atiku Abubakar have welcomed Senate President Bukola Saraki, Governor Ahmed Abdulfatah of Kwara State and the Nigerian Ambassador to South Africa, Alhaji Ahmed Ibeto,  back to the party
The PDP in a statement Tuesday night by its National Publicity Secretary, Kola Ologbondiyan said the coming of  Dr Bukola Saraki, Abdulfatah and Ibeto is timely.
"The PDP notes the harassment and intimidation that the duo of Senator Saraki and Governor Ahmed had suffered from the lords in the All Progressives Congress (APC) which they helped to build and nurtured to win elections.
"Senator Saraki, in particular, has conducted the affairs of the Senate in reflection of the wishes of the silent majority of Nigerians and had emerged a hero of democracy.
"The party has no doubts that Senator Saraki, Governor Ahmed and Alhaji Ibeto will contribute immensely to the new order that engender good governance in our nation.
"The PDP assures all returning members of all the rights and privileges accruable to every member of our party.
"Furthermore, the PDP calls on all Nigerians who are desirous of rescuing our nation from the incompetent administration of President Buhari to rally with a party of choice, the PDP, ahead of the 2019 elections," the party said.
Similarly, Atiku in a statement on Tuesday by his Media Office, said, "Leaving a party which maliciously prosecuted him and subjected him to the most degrading treatment, notwithstanding his status as the nation's number three citizen, took courage and I commend him.
"What the APC did to Senator Saraki is what they have also done to Nigeria as a nation. They have degraded our democracy and our economy