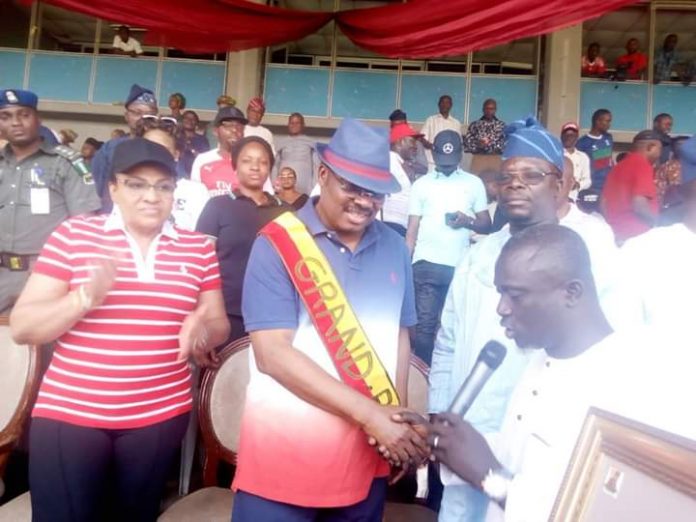 Sports Writer Association of Nigeria (SWAN) Oyo State chapter on Thursday decorated Oyo State governor, Senator Avila Ajimobi as the Grand Patron of association.
Speaking at the ceremony, SWAN president, Niyi Alebiosu said it is necessary to celebrate the governor who has tremendously contributed to the development of sport in the state in the last seven and half years.
He said the Governor support for state team to Abuja 2018 National Sports Festival (NSF) as well ask Shooting Stars Sports Club (3SC) and Crown FC Ogbomoso and the renovation of Lekan Salami Stadium.
"There is nothing else to do than celebrate an icon and jinx breaker who transform the state of sport in the state".