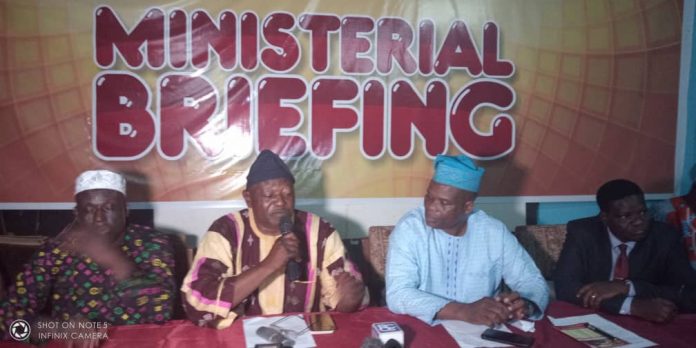 Its no longer news that the Governor of Oyo State Engr. Oluseyi Makinde without mixing words is a man of action and implementation. This was recently reconfirmed when he appointed members of the Oyo State Tourism Board. This is indeed a good development for the sector as we have been clamouring for a total restructuring of the Board which was made idle for over 2years by the last administration.
But alas it's so pathetic and painful to the best of my knowledge and opinion that the recently constituted board was processed and concluded without the consultation of major players and stakeholders in the industry.
I believe such a sensitive board which is saddled with the responsibility to position regulate and develop the tourism sector of the state to become a viable, and revenue generating sector for the state should at least have some key players or stakeholders as board members.
There is an act that established the Oyo State Tourism Board and sincerely major stakeholders should have sense of belonging in its board for efficiency and professional input to its activities.
Professional players need to be involved allowed the leverage to make recommendations to the government to drive the sector upward thereby such should form part of the board which I believe is fully politicised.
The honourable commissioner for Information, Culture and Tourism Dr. Wasiu Olatunbosun needs to look into this as a vital step to make Tourism conducive and make the right recommendation to his Excellency on same.
The need to ensure we move Oyo State tourism and culture to its rightful position in Nigeria and Africa at large is long overdue and as a key personnel in the sector the aspiration and expectation of all stakeholders (especially National Association of Nigeria Travel Agencies Western Zone) that the present government in the state will channel the Tourism sector right is high and pray we won't return to the usual comatose.
The stakeholders should have a say in the board to channel the sector rightly. May Oyo State government continually grow as the Pacesetting State.
God bless Tourism and the good people of Oyo State.
Sincerely Yours,
Dr. Dagunduro Olatokunbo
National Vice President (Western Zone)