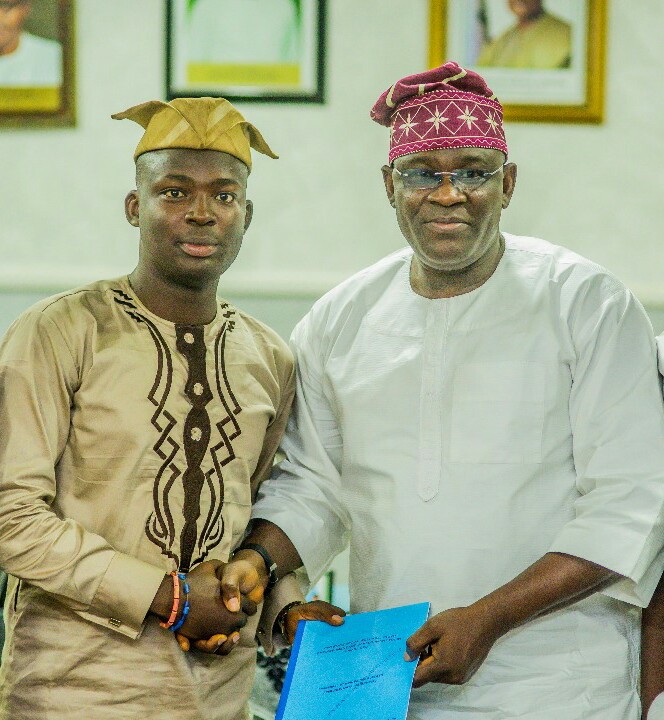 Speaker of the Oyo State House of Assembly, Rt Hon Michael Adeyemo has promised to ensure speedy action on the youth development trust fund bill 2017
The bill seeks to manage and disburse funds for youth empowerment by upgrading and promoting the skills and expertise of youths, poverty alleviation, as well as employment generation
The proposed legislation is an initiative of the Member representing Oyo Central Constituency at the Nigerian Youth Parliament,Prince Adetayo Adekunle.
According to the initiator, the proposed legislation is pursuant to Section 14(2)b of the 1999 Constitution of the Federal Republic of Nigeria as amended. .
It also includes provision of financial assistance by grants, loans or otherwise; ensuring disbursement to the relevant agencies and/or programmes saddled with the responsibility for skills acquisition and development, poverty alleviation, as well as employment generation for youths.
Hon Adesina while receiving the copy of the bill commended the youth Parliamentarian, Prince Adetayo Adekunle, for his foresight and promised that the House will give the bill the consideration it deserves.