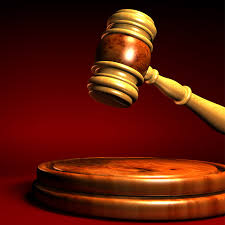 Oyo State Government has pledged that the Justice sector will remain one of the priority sectors in the state, saying that it has initiated a wholesale justice sector reform to expand access to justice.
The Attorney – General and Commissioner for Justice, Mr. Oluseun Abimbola made this pledge at a recent function of the Nigeria Bar Association (NBA) in Ibadan.
He said that the priority accorded the justice sector would facilitate the total restoration, transformation and repositioning of the state.
Mr. Abimbola said that the state Government shall continue to collaborate with the Bar to deepen democracy as well as protect the constitutional rights of individuals, organisations amongst others.
The Attorney – General noted that his office has proposed new laws to enhance government services, cure certain observed societal mischiefs, expand the safety net for social services for the citizenry and create a better society for people, particularly those that are pertaining to Justice.
He explained that the Ministry of Justice has initiated a wholesale Justice Sector Reform Program, targeted at expanding access to justice, fast tracking the judicial process, decongesting our prisons and creating a more efficient justice sector in Oyo State.