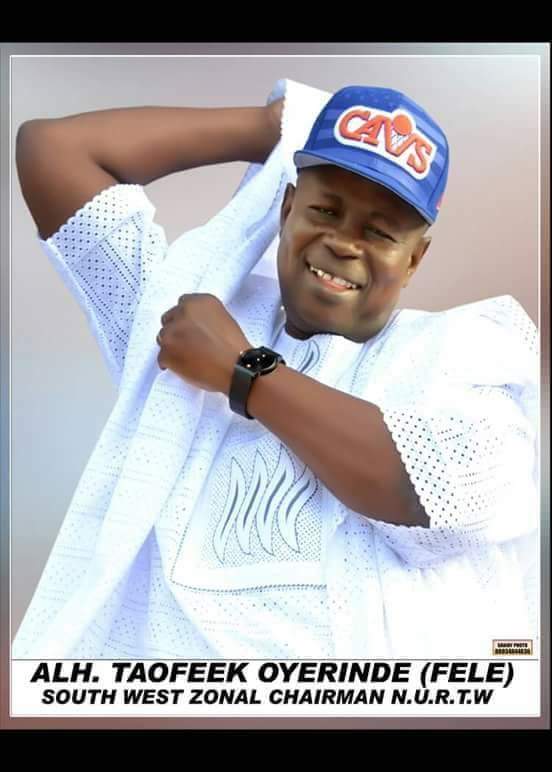 Alhaji Taofeek Fele Oyerinde, Oyo state chairman, National Union of Road Transport Union Workers Union NURTW is dead.
He died in the early hour of Tuesday August 21, during a brief illness.
He is in his mid 60's
A close source disclosed that Fele who is the South West, Zonal Chairman NURTW has been battling with a swollen leg for sometime now .
Many of his colleagues and friend are yet to believe the news of his death as some refuses to comment when our reporter check
Fele would be remembered as the most peace loving and benevolent leader, he brought so many people out of penury and change their status.
"I can't believe this, chairman is alive, ot can't be true" says one of his aides."
Meanwhile the National President of the National Union of Road Transport Workers (NURTW), Alhaji Yasin and other Stakeholders have announced the appointment of the Vice Chairman of the union in Oyo State, Alhaji Abideen Olajide a.k.a Ejiogbe as the Acting Chairman of the union.
This was contained in a statement issued today by the National President, Alhaji Yasin. According to the statement, Alhaji Abideen Olajide will be acting in place of the current Chairman who is indisposed.