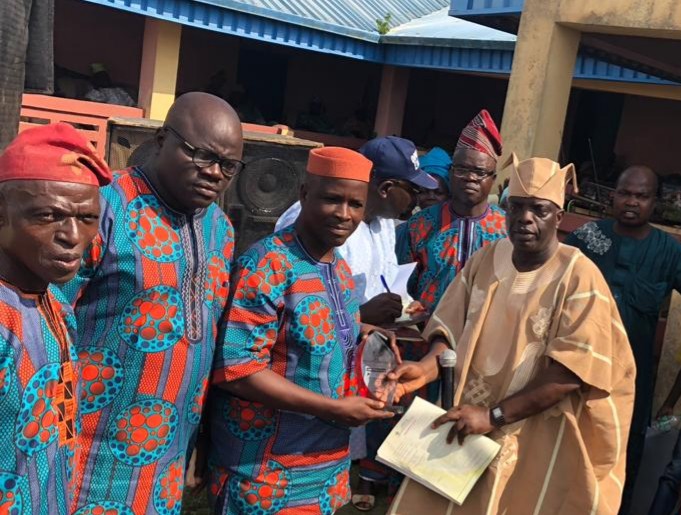 The Chairman Parliamentary Caucus Oyo state House of Assembly Hon Dr Segun Ajanaku, Barr.Segun Ajayi SAN, Professor Lola Irinoye and 10 other prominent sons and daughters were honoured on Saturday by Imesi-ile for their contributions to the development of the town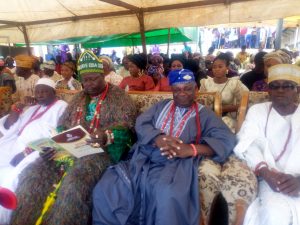 The award ceremony was part of  activities marking 2018 edition of Imesi Ile Day.
Post humous award were also presented to past leaders and indigenes of the town for their contributions .
Ajanaku a member of Oyo state House of Assembly represents Ibadan. South West Constituency at the parliament while Professor Irinoye is the Head of Nursing Department Obafemi Awolowo University Ile Ife
While presenting the award to the recipients Eng. Sunkanmi Olajuwolo said the awardee are good ambassadors of Imesi and urge younger generations to emulate them.
"Apart from being among their valuable contributions to the our community, we are also proud of them because they are progressing in their career."
Chairman of the event Chief Egbekayode Ojo in his remark harps on the need for unity and support for development of the town
With determination and unity, all that we need to do to transform our community will be easily achieved and i am appealing to everyone to make meaningful contributions toward the progress of Imesi, let us be good ambassador of the town anywhere we find ourselves.
Oluaye Ogboni worldwide, Oluaye Olakitan Abdullah in his remark also enjoined indigenes of the town to be conscious of the need to develop the community." Don't leave the development of our town in the hand of strangers, it is our collective responsibility to make this town great"
Prominent Sons and Daughters of the ancient community from home and abroad attends the annual event.