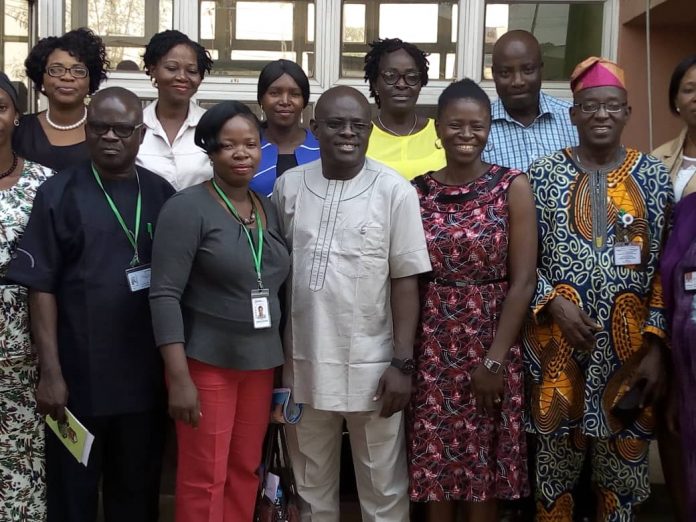 The Independent National Electoral Commission, INEC has called on women journalists to enthrone professionalism in the discharge of their duties.
The Resident Electoral Commissioner, Barrister Mutiu Agboke stated this while a addressing NAWOJ during a courtesy call at the commission's Secretariat, Ibadan.
Barrister Agboke pointed out that he has not seen any female fake journalists in the state, urging the association to continue to promote professionalism and good ethical values.
Also speaking, the REC, told journalists to continue to encourage citizens in their reports to pick up all uncollected PVCs which is over 900,000.
He said the PVC is the only means by which any citizen can participate in the forth coming election.
He said INEC has a policy that encourages women participation in the electoral processes, including active participation in political party activities.
Earlier, the chairperson of Oyo NAWOJ, comrade Jadesola Ajibola asked the commission to give all contestants a level playing ground during the forth coming general election.
She told INEC, that Nigerians are optimistic that the forth coming general election will be free credible and fair.
She also promised that journalists will carry out their responsibilities as the first estate of the realm and will promote professionalism.