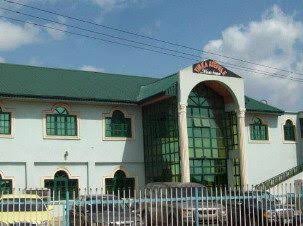 The Oyo state government has explained that its decision to demolish the  Yinka Ayefele's Music House at Challenge, Ibadan, which houses Fresh FM 105.9, was not based on sentiments or political reason.
The building  has been marked for demolition and the ultimatum given to its owners expires today, Wednesday August 15, 2018.
There are speculations that the station was being witch-hunted for airing strongs critisims against the state government.
But in a reaction by the state Commissioner for Information and Culture, Toye Arulogun, the state government said Fresh FM was only trying to whip up sentiments to escape the consequences of contravening planning laws and causing three fatal accidents in the last nine months.
In a short message to Newspeakonline, Arulogun said: "Fresh FM can attempt to whip up sentiments, four facts are basic:
1. The exercise is a state wide one. Not targeted at Fresh FM. U. I., UCH, Kola Daisi University, several banks(ATM extension) have been affected. All radio stations were written. A Local Government structure has been demolished.
2. The Music House building contravenes planning laws which they are not controverting.
3. From their statement which acknowledged that the matter is been on for over a year, it is evident that it bears no correlation with the falsehood on His Excellency's ownership of shares in the Central abbatoir for which he has briefed his lawyers.
4. Music House has occassioned three fatal accidents in the last 9 months on which Government has received petitions.
Rest assured Government will do the needful but not dignify or elevate the tantrums of Fresh FM. BPP has a job to do and up to the task