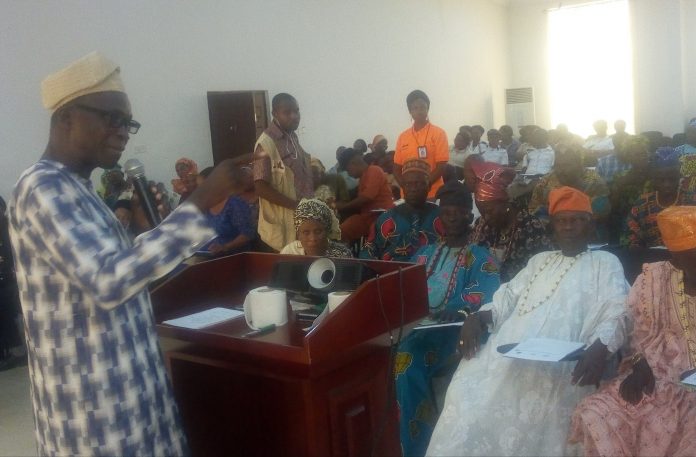 Oyo state government has frowned at the non compliance of traders to several warning on street trading and poor environmental hygiene in their various markets.
The state commissioner for Environment and Water Resources Chief Isaac Ishola express the displeasure at a stakeholders meeting of Operation Keep Ibadan Clean and flood Free OPIC and FF in Ibadan.
The meeting which was organized by the Ibadan Urban Flood Management Projects IUFMP had in attendance Representatives of various Market in Ibadan, Head of Local Government Administration HLA from Local governments and Local Council Development Area, LCDA, Environmental and Health Officers and Others .
Ishola said the emphasis on clean market is to prevent outbreak of diseases, maintain hygienic environment and let people imbibe the culture of living in in a clean and safe environment .
While charging market leaders to be more active in sensitizing the traders on the need to be conscious of the hazards of trading in a dirty environment.
Also Speaking at the meeting Mr Soji Oguntola, Permanent Secretary, Ministry of Environment lauds the Market leaders their role in their various market and urged them not to relent in their effort to ensure a clean market.
He said also emphasize on the need to be prepared for the raining season to avoid flood disaster, outbreak of diseases and untimely death.
Speaking on the process of selecting and rewarding the most hygienic market in Ibadan, Oguntola said environmental officers will be visiting markets to ascertain the level of compliance with lay down rules especially in disposing wastes and others.
Some of market leaders in their contributions appeal to government to recruit more environmental officers in the state and check the activities of the contractors handling the refuse in the state.