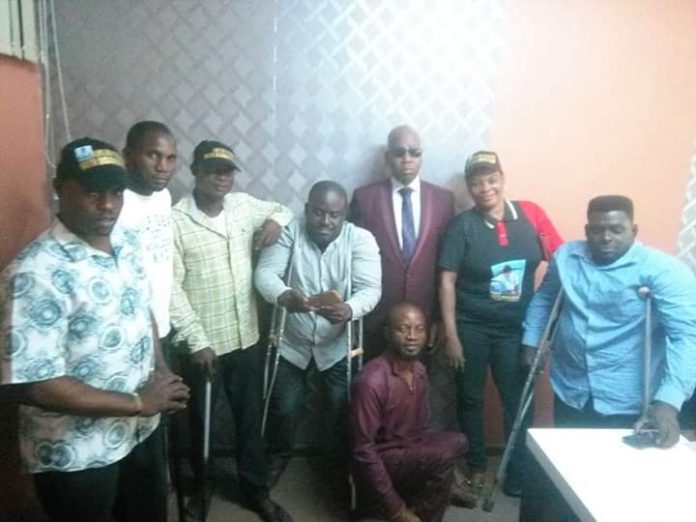 Members of the disability community in oyo state have commended the state governor appreciate Seyi Makinde for appointing Barriater Ayodele Adekanbi as executive Assistant on disability matters and hia support for the group.
Some members of the community who visited Adekanmbi in is office noted that Eng makinde's unwavering support for them is laudable and appreciated
In attendance were representative of Nigeria Association of Persons with Physical Disabilities(NAPWPD), Nigeria National Association of the Deaf (NNAD) and spinal cord injury Association of Nigeria (SCIAN).
Also representatives of the Christ Foundation Ministry and people with Disabilities Bodija Ibadan paid an official visit to Bar. Adekanbi.
They maintained that ", Governor Seyi Makinde GSM who is regarded as the of hope persons with Disabilities has promised to priotize issues of persons with Disabilities in oyo state and he has been trying
"We are happy to be associated with the progress oyo state is experiencing under the administration of Governor Seyi Makinde .
In his response Bar. Adekanbi enjoined leaders of the cluster groups to work together as a term in order to realize the goal of an inclusive society, where no person with disabilities is left out