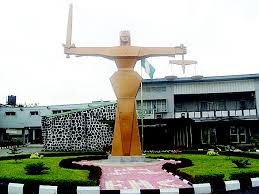 The Chief Judge of Oyo State, Justice Munta Abimbola on Friday said, for the Administration of Criminal Justice Law (ACJL) to be effectively implemented, the members of the monitoring committee must avail and familiarize themselves with the provisions of the law.
This is coming as the CJ also admonishes the members of a newly inaugurated committee of the ACJ Law 2016, in the state to rise up to the challenges of reinforcing confidence in the Justice system particularly criminal justice and its trial process.
The event which held at the Conference room of the Oyo State High Court had in attendance top judicial officers in the state, representatives of security agencies, Non-Governmental Organizations, representative of Nigerian Bar Association among others.
Abimbola reiterated that the Administration of criminal Justice Act, as domesticated in the state, has been acclaimed as revolutionary piece of legislation seeking to address the inefficiency and ineffectiveness of the Criminal Justice in the country.
Recall that the State House of Assembly passed its own law on the domestication of the ACJ law in 2016.
Noting that, although, the implementation committee was long overdue for inauguration, logistics issues hindered the implementation, expressing joy that the committee was eventually inaugurated.
Citing various provisions of the Act, the Chief Judge emphasized that the law "is a paradigm shift in the criminal justice system of Nigeria from a punitive approach"
The committees and the chairman are: Decongestion of Prison Committee (Justice Abimbola as chairman), committee on Non-Custodial Sentencing (to be headed by Justice Iyabo Yerima), committee on sentencing guidelines (to be chaired by Justice B. A Taiwo), committee on registered and licensing of bonds persons (Justice M. I. Sule) and the committee on decongestion of police/other law enforcement agencies, places of detention (to be headed by Justice A. F Adeeyo).
Justice Abimbola also thanked the state Governor Abiola Ajimobi for his efforts as well as "his unalloyed support and confidence in the leadership of the judiciary."
He also thanked the state Attorney General, Mr Oluseun Abimbola for "his steadfastness, hard work and contributions to the success of the Justice sector in Oyo state."
In her short remarks, the President, Customary Court of Appeal, Oyo state, Justice Eni Esan commended the CJ on ensuring that the ACJL implementation committee is inaugurated despite all challenges, noting that the CJ has done so much to move the judiciary forward in the state.