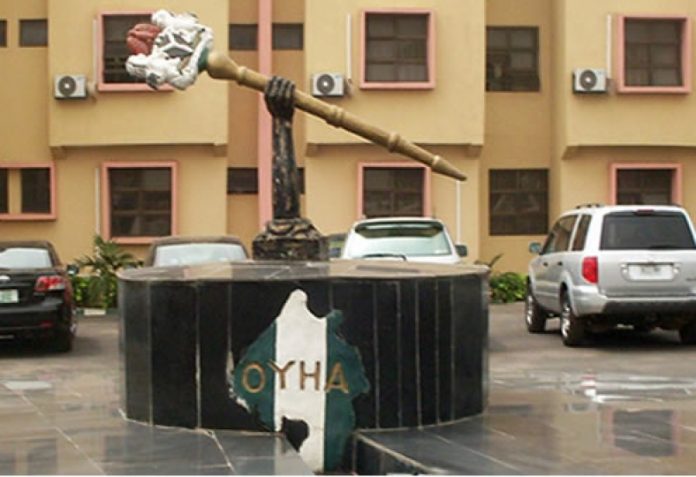 Kehinde Ayanboade,
Christian Lawmakers who are members of the 8th Oyo state House of Assembly today held a Thanksgiving and Commendation service to mark the end of their tenure and appreciate Almighty God for a peaceful and successful Parliament at the House Chapel Building.
In his Welcome address, Honourable representing Ibadan South West constituency 2 and the Chapel chairman, Hon. Segun Ajanaku expressed his Joy for the peaceful reign of the lawmakers in the 7th and 8th assembly.
"We feel so high elated for so many reason especially what God has done for us as the members of the 8th assembly we started well and we are ending well.
God who allow us to see the end of our tenure in peace and progress, when we look at the achievement of the House of assembly, we the Christian wing played a very vital role and have the cause to thank our Lord." He said.
Former Permanent Secretary of the House, Deacon Adegbola Akinyanju while delivering his message enjoined all masses to cultivate the habit of appreciating Almighty God in all ramifications.
He further regard his appreciation to Christian members of the House of assembly for there wonderful contribution and completion of the chapel church building.
In an Interview with the speaker of the House, Hon. Olagunju Ojo urged the Christians among the incoming legislators to emulate and build on the lasting legacy of having the spirit of Jesus Christ in there activities as laid down by his administration.
Hon. Ojo further advised the entire christian community to have a strong faith in God and confide in him in all endeavours.
He also led the gathering to observed a minute silent in respect of the late Speaker, Rt. Late Hon. Michael Adeyemo who he regarded as a brother with a good sense of relating.
The clerk of the house, Mrs. Oyediran Foluke while attending to Newsmen on the preparation for 9th assembly, noted that she is ready to work with the incoming legislators. She also appreciate the effort of christian lawmakers for fulfilling their promises especially in the completion of the Chapel Building.
The Chaplain of the Chapel, Hon. Gbenga Oyekola revealed his happiness to be the coordinator of the 8th Assembly chapel. He also laud the members of the assembly for their cheerful giving spirit towards the course of God.
The service was attended by christian legislators and staffs of the Assembly.