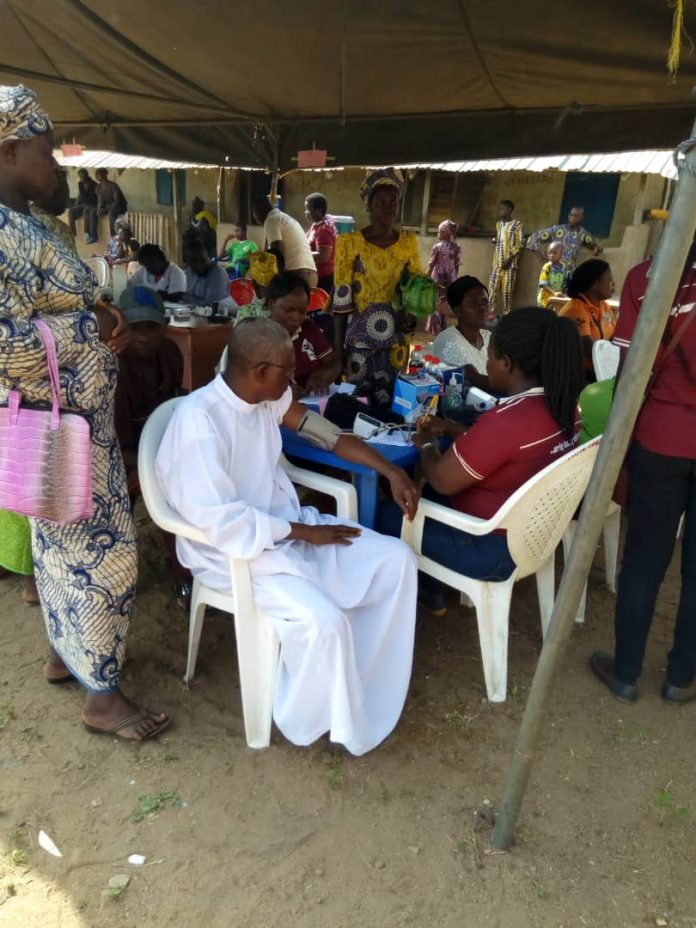 No fewer that 500 people on thursday benefited from the free medical programm Organized by a Federal House of Reps member Hon Segun Dokun Odebunmi in Ogbomoso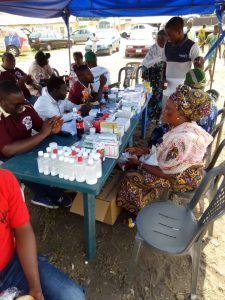 Hon Odebunmi, a re-elected lawmaker is the chairman House of Reps Committee on Information National Orientiation Ethics and Value, he represents Surulere/Ogo Oluwa Federal constituency at the lower chamber of the House
The medical outreach programm tagged "Health is Wealth 'was done in conjuction with medical personel from The University College Hospital UCH Ibadan.
Hon Odebunmi while speaking with journalists at the end of the outreach in Iresaadu said, The Health is Wealth programme is a periodic program organized to bring health care delivery closer to my the people
"I represents rural communities and most of my constituents are farmers and traders, they need programm like this to know their health status and get treatment for any form of ailments affecting them"
The project coordinator Mr Femi Akanbi Oche also told journalists that "Today we have treated over 500,people with several cases ranging from diabetes, High blood pressure, Visual challenges Typhoid fevers and others, we gave them drugs we are taking care of over 100 people that needs surgical operation".
"This is one of the way through which we affects the lives of the constituents, our principal belief that people must be healthy, he is particular about their state of health because it is only a healthy soul that will transact business and participate in elections".
He believes that it is only a health soul that will enjoy the good road, schools, economic empowerment materials and others.
Some of the beneficiaries who spoke with our reporter at the scene express gratitude to Hon Odebunmi for his caring heart and pray for more sucess for him
A community leader, Alhaji Adekola Taofeek said " I have been having visual problem for some time now and today i came and the doctor recommended surgical operation, when they told i was sad because there is no hope of raising money soon but my mind was relieved when they said Hon Odebunmi will be responsible for the treatment."