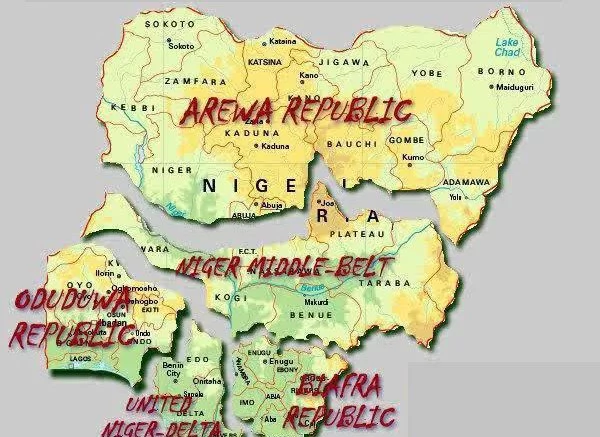 Reviewing the standard views of ethnic relationship via controlled stakes of the existing ethnic groups in Nigeria, we have found our move as a pledged innovative aimed at galvanizing the proper involvement of all ethnic groups in order of their age relations in governance, socio cultural activities and other aimed effect of youth development.
However, we have succinctly reached a resolution and deem it fit to Rename, Refine and Stabilize the "Nigeria Ethnic Nationality Youth Leaders Forum", as well and done, it would be recalled that unanimously, we elected Alhaji Shettima Yerima, Arewa Youth Consultative Forum from the North as our National Chairman on the platform to serve for a period of six month in office. In view of the foregoing, we are seemingly dissatisfied with his period of leadership, which had truncated the visions and missions of the group and also subjected the group to undue displeasures and untoward activities marred with unworthy leadership gestures.
Based on the foregoing, the Ethnic Youth Group President across the country under the undiluted instance of Comrade Utomudo Fidelis O. National president, Isoko national youth council has indicated their unequivocal disposition to ameliorate the lapses created by the Subject in question, we have resolved along side other Ethnic youth stakeholders to set up an ad-hoc committee to review all emplaced plans to hold a congress in due time, aimed at proffering solutions to the leadership lacuna, which in turn shall lead to the emergence of a new leadership. Furthermore, the zoning of the National Chairmanship which has favoured the South east, South South and the South west is a welcoming idea as such would enhance the wide spread of leadership seats and also motivate the large turn out of people to the planned reformation of the Youth society group.
In addition, we shall not limit our motives to face the challenges bewildering the youth nation as we are set to anlayze our position as a leading factor in the electoral phase of the nation. We shall ensure our reasons of existence as a group shall never be defeated, as well as the desirable moves to challenge our government on various needs to accommodate the youths in their plans and to also make impressive actions in the provision of job opportunities and unhindered political base for the youth.
We deem it fit to move, and we are ready to enhance the move to lavenda.
Comr Utomudo Fidelis O. National president, Isoko national youth council (INYC)