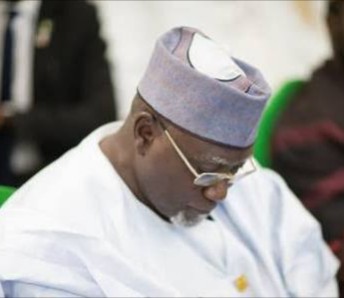 The Director General of the Department  Security Service DSS has been sacked by the Acting president Yemi Osinbajo.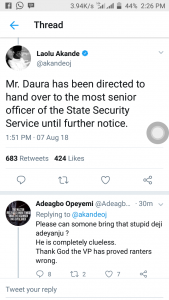 The termination of his appointment according to a press statement signed by Laolu Akande, Senior Special Assistant to the President on Media and Publicity starts immediately.
PRESS STATEMENT
The Acting President, Professor Yemi Osinbajo, SAN, has directed the termination of the appointment of the Director General, State Security Service, Lawal Musa Daura with immediate effect.
Mr. Daura has been directed to hand over to the most senior officer of the State Security Service until further notice.
Laolu Akande
Senior Special Assistant to the President on Media and Publicity
Office of the Acting President
7 August, 2018