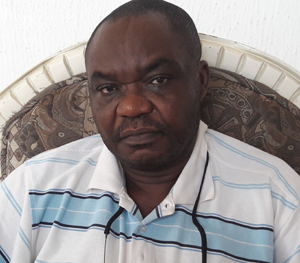 Charles Idahosa, Special Adviser on Political Matters to former governor Adams Oshiomhole of Edo State, on Monday announced his decision to withdraw from all political activities in the state..
In a statement made available to journalists in Benin City, the state capital, the APC chieftain said he was not dumping the APC but needed to take a break "in order to carry out a deeper surgical analysis" from a detached point of view.
"It is not all the time that we do what is convenient to us. Most of the time, we should follow our hearts and do what is right, no matter how inconvenient. Consequently, given the present state of affairs, I have decided to suspend active partisan political participation in the state. I believe the period will afford me the opportunity to seek an enlightened perspective of the issues, consult widely for clarifications where need be and take more informed position on the politics of Edo.
"For every decision, there are consequences and possibilities. Yet, when a dog begins to bark at its owner, the dog owner should strut around in caution. That is the sobering epiphany of the present time. However, the great relief and comfort that I find in this decision to rest is the fact that human beings may betray you, but your heart cannot betray you.
"I am a proud and happy man with independent mind of my own. Resistance against curtailments of rights and oppressive tendencies is my second nature. God forbid that I should keep quiet in the face of a charade and injustice perpetuated with savage impunity. I am a prisoner of conscience and feel tormented by the smokescreens!"
He declared his respect for the right of everyone to be entitled to their own opinion. "But no one has a right to his own facts. A fact stands out for all rational men to readily acknowledge! The facts that informed the actions of our great party in Edo in recent times are strange to me. I have struggled to come to terms with those facts and the consequential actions of the party, but it has remained more perplexing by the day."