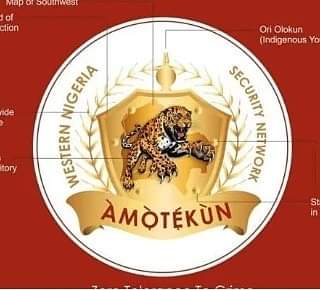 YSO Olaniyi
Many stakeholders have spoken for and against the launching of the Southwest Security Network codenamed OPERATION AMOTEKUN. I had my reservations since the first day the idea was mooted by our Governors in the Yoruba land. Why? Because Yoruba is never United for anything good unlike the Hausa/Fulani, the Igbos, the Ijaws and other ethnic nationalities.
It's visible to the blind and audible to the deaf that we're not United, hence the reason we're retogressing. In fact, the born-to-rule people in the Northern part of the country have been taking undue advantage of this since pro-independence era. Sadly, we never learn anything.
This disunity was again affirmed when three of the six governors were conspicuously absent at the most important event in the history of our Yoruba land and Nigeria at large. Forget about representation!
Dear Governors Oyetola, Sanwo-Olu and Dapo Abiodun, what could be more important than the security of lives & properties of your people? Your flimsy reasons (as highlighted below) are not tenable. History will never forgive you if OPERATION AMOTEKUN fails, all in the name of politics and self-angradisement.
I must emphasise that your reasons (below) are not pleasant to hearings.
*Local politics prevented me from attending Amotekun launch – Abiodun
*Bad weather prevented me from attending Ibadan event – Sanwo-Olu
*Oyetola attended to matters that were as important as Amotekun – Aide
I will not rush to conclude this article until the trio of you rethink, retrace your steps and also tender unreserved apologies to the people of Southwest that voted you to powers.
We must understand that many elements within and outside Yoruba do not pray for the success of the Operation AMOTEKUN. I don't want to believe you're part of the people, though you seem to be giving cosmetic supports for the sake of it.
Yoruba Ronu! A word is enough for the wise.